Latest news
Marina Antunes
[Celluloid 10.29.14]
scifi
action
We haven't talked much about the upcoming
Terminator: Genisys
for a number of reasons but mostly because between the terrible title and the fact that Arnold Schwarzenegger is returning, there hasn't been much to say. Now that we have a first look at some of the key players and a synopsis of sorts, it's worth reiterating that this new
Terminator
movie is looking about as interesting as the last attempt at a franchise reboot. Read: more worrisome than interesting.
Directed by Alan Taylor (of "Game of Thrones," and
Thor: The Dark World
fame), this new version stars Emilia Clarke (the Mother of Dragons) as Sarah Connor, Jai Courtney as Kyle Reese, Jason Clarke as John Connor along with former Dr. Who Matt Smith, J.K. Simmons and Aaron V. Williamson as the new T-800. As for what it's about... here's the description from
EW
:
Sarah Connor isn't the innocent she was when Linda Hamilton first sported feathered hair and acid-washed jeans in the role. Nor is she Hamilton's steely zero body-fat warrior in 1991's T2. Rather, the mother of humanity's messiah was orphaned by a Terminator at age 9. Since then, she's been raised by (brace yourself) Schwarzenegger's Terminator—an older T-800 she calls "Pops"—who is programmed to guard rather than to kill. As a result, Sarah is a highly trained antisocial recluse who's great with a sniper rifle but not so skilled at the nuances of human emotion.
That's kind of a big change that doesn't play into anything from the movies or TV show so what the hell are they thinking? I just don't know.
The first images don't really show much of anything other than characters looking all squinty eyed and carrying guns. It's too early to say for sure but from this new reveal, I gotta say I'm a little worried about the direction this is going.
Terminator: Genisys
opens July 1, 2015.
Recommended Release:
Terminator Anthology on Blu-ray
You might also like
Winbob (7 years ago) Reply

How hard is it to make good movies about humans fighting robots?

I didn't even know this was a thing before I saw this post. First thought: I don't care. But I do like the actors they have cast. I'll give this one a chance.

agentorange (7 years ago) Reply

I rewatched Salvation recently and while that film has its problems I wish this new film followed it to help keep all the films in cannon. The series is running wild.

Keith (7 years ago) Reply

I agree with Agentorange I wish they would continue either the story line from TSCC or Salvation... both seem like there is plenty of room for a continued story / war... what try to re-write the entire franchise. I understand the show is literally about going back in time to re-write history... or rather remove key players from history... but my imagination can only take so much.

Digger (7 years ago) Reply

The whole universe is unexplored, there is still so much that can be done with the Terminator franchise, and this is the best they can come up with??

agentorange (7 years ago) Reply

Sarah Connor "raised" by a terminator is strange. Protected sure, but there's no way I buy a terminator as a parental figure.

donc48 (7 years ago) Reply

Didn't Sarah Connor have a mom who was killed in the first film? If your going to do film based on a popular franchise try to keep some consistency.

agentorange (7 years ago) Reply

I don't rememner a mom. She had a roomate who danced around wearing a walkman though!

Koolz (7 years ago) Reply

If Google has it's way we can look forward to a terminator style future!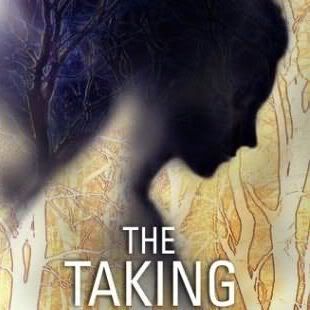 SeeminglySquare (7 years ago) Reply

So no one is capable of shooting a gun with their mouth closed? This movie will be weird.

Speedy (7 years ago) Reply

Time travel = Do not like the result, redo.
Remember, it is all timmie whimmie stuff, so anything can happen.

Just imagine the "Old" Arnie Terminator bringing up Sarah.. "Daddy bot, I need wee wee!" "Get to the Crapper!"

Leave a comment