Latest news
Marina Antunes
[Celluloid 12.15.11]
horror
vampires
I've
previously
waxed poetic on Dario Argento's
Dracula 3D
but nothing I'd seen or read before really prepared me for what's presented in this, our first look at the teaser.
Admittedly this is a work in progress with many of the effects being incomplete but it doesn't really make up for the rest of the crapfest. It's only a trailer and I can already see trademarks of, on a good day, a "so bad it's good" movie in the making – the acting is terrible. Can't really fix that with effects now can we?
The film, which stars Rutger Hauer, Thomas Kretschmann, Marta Gastini and Asia Argento is yet another adaptation of Stokers' classic novel, for the first time entirely shot in 3D. That aspect's never appealed to me but I was curious to see Argento's take on the material but now that I've seen this, I'm not so sure.
Maybe when this is all done up with proper score and effects it'll be a little less cringe worthy but as it's presented here, it's not good. Not good at all.
I'm going to wait for an official trailer before making a final decision on whether to stay on board with this project but for now, my excitement has been hugely subdued.
Before it gets yanked, check out the teaser below.
You might also like
chstwnd (8 years ago) Reply

what the hell was up with that tentacle??

necorium (8 years ago) Reply

Oh my god. This looks terrible.

necorium (8 years ago) Reply

oh and that looked like a praying mantis. cause thats always been one of dracula's mythical creatures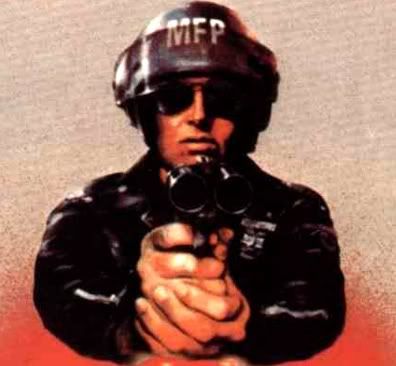 agentorange (8 years ago) Reply

This whole trailer is a giant WTF? Seriously, wtf? But 1:52 is just too much.

Koolz (8 years ago) Reply

I like the look and feel to it. Brings back those old horror movies of the 70's.
that gun shot part made me go WTF though...the preying mantis made me go WTF...
It's one of thsoe WTF dracula movies!

Honk (8 years ago) Reply

I... I... I dunno what to say... *flips Deep Red in the player and remembers better days*

Leave a comment