Latest news
Simon Read
[Cathode Ray Mission 12.06.11]
review
scifi
The first installment in Charlie Brooker's new anthology of darkly comic and technophobic dramas takes a ludicrous premise and essentially plays it as straight as possible, with quite a gross and ponderous outcome. In 'The National Anthem', a thinly veiled Duchess of Cornwall (or Kate Middleton if you like), 'Princess Susanna' is kidnapped, and the only ransom demand is posted anonymously on youtube. The demand itself? The Prime Minister must have full intercourse with a pig by five o'clock this afternoon, on live television, or she dies. That's all.
The black mirror of the title is surely a reference the mirror we all face when we sit down to switch on our laptops, androids or plasma screen televisions, and the references to technology in the series are ever present, providing a constant background hum to character dialogue and actions. The video must be removed from Youtube, but now it's trending on Twitter! How many people have seen it? 50,000? Stop the newsrooms, we have, but now Fox have got it! What to do? The Minister and his aids have barely a few hours to come up with a plan and as zero-hour approaches the public mood shifts like so much technological grey goop, and we realize that the PM might actually have to man-up and take that little pill.
By-and-large the episode works quite well in simply taking a gross idea - one which litters the Internet I might add - and playing it out in as logical and realistic way as television will allow. The entire country come together, at first whooping and cheering in pubs and hospitals, or gazing in mute fascination from their couches and armchairs at the news coverage until the moment arrives and nobody call look each other in the eye. It's funny, not in HaHa sense, but clever enough for us to wonder why this hasn't happened yet (for all I know it has or is happening, but I don't use Twitter). Brooker is massively immature in his weekly Guardian column and frequent television appearances, but gut bustlingly funny with his insults and imagery, and I salute him for pointing something out about our pornographic, highly sexualized and media entrenched world, although I wonder if he could have made the same point without resorting to man-on-pig action which kind of reeks of adolescent silliness...
I suppose Brooker seems like the really clever and subversive sixth former who's funny, creative writing and evil sense of humour always win him good marks, but who so delights in crafting cruel images that he sometimes gets carried away and actually alienates all the nicer kids. This is fine with me actually (I was that sixth form boy...), but I'm hoping the next two episodes are free from such a shallow pay-off. Yes, we've all seen how full of filth the Web is, and nobody can honestly say that they've never gone on a porn-spree when given access to broadband speed Google, but do we need to really turn the mirror on ourselves with such a dumb concept as forced bestiality? Do we?
I'll be checking out Ep 2 of Black Mirror next Sunday, and if that amazing first trailer for the series is anything to go by then we've got memory implants, SWAT teams, X-Factor and endless screens to get ready for.
Less smut please, more sci-fi.
7/10
You might also like
loci (10 years ago) Reply

It felt like weak Chris Morris.

Albertus Fox (10 years ago) Reply

I think it is the best thing he wrote since Nathan Barley. Which Chris Morris directed.

EV (10 years ago) Reply

Don't understand the concept of spoilers now, do we?

Thanks for that.

projectcyclops (10 years ago) Reply

@EV

It's a review posted two days after the broadcast and the pig element arrives in the second scene of the episode, that's not a major spoiler (ie, everyone is talking about it).

@Albertus

I loved Nathan Barley, which Morris co-wrote too. It's not perfect but some parts are hysterical. I'm a big Dead Set fan too. This was pretty unusual and daring, but I do hope Episode 2 is at least a little more grown-up.

EV (10 years ago) Reply

projectcyclops - with all due respect, it is. I managed to get an idea of the nature of the satire on other sites without reading that major plot reveal - indeed the whole episode hinges on the absurdity of the demand, and the viewer assumes it won't go there. That spoiler bluntly gives away the reveal.

As I say, I avoided it from other sites, and had been careful not to click links giving too much away. While the set-up (NOT the reveal) is a plot point that makes sense to be discussed in the review body, I do think it's terribly bad form to put it in the title header.

And yes, as someone who was just skimming this usually terrific site and about to log off an watch it, it DID spoil the major reveal.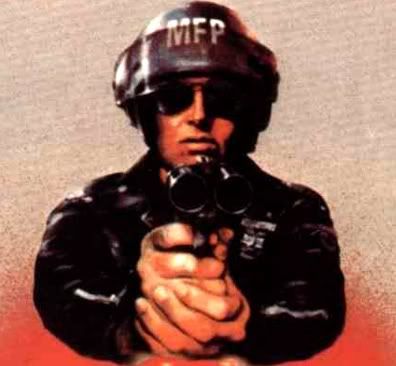 agentorange (10 years ago) Reply

In Projectcyclops' defense, I wrote the headline. We definitely pushed it on this one and we'll take care to leave big spoilers out of headers in the future.

EV (10 years ago) Reply

Thanks Agent, much appreciated.

projectcyclops (10 years ago) Reply

EV, well said. I'll take more care in future reviews. With Brooker one can just get a bit high.

Leave a comment