Latest news
quietearth
[Film Festival 12.01.11]
apocalyptic
drama
Director Ben Zeitlin continues his aquatic theme, traversing from rescuing loved ones trapped beneath in
Glory at Sea
to glaciers thawing above in his first feature,
Beasts of the Southern Wild
. While details are scarce (there isn't even an IMDB entry yet), I dug up two synopses which say the film is set in
an apocalyptic time where the glaciers are melting and ancient beasts come back to life after being unfrozen.
To boot, we can expect the same stunning cinematography as Zeitlin is using Glory's director of photography, Ben Richardson. Beasts was announced as part of the
2012 Sundance competition lineup
today.
Here is the official synopsis:
Waters gonna rise up, wild animals gonna rerun from the grave, and everything south of the levee is goin' under, in this tale of a six year old named Hushpuppy, who lives with her daddy at the edge of the world.
And here's a more detailed one from the Sundance Institutue/NHK International Filmmaker award Zeitlin won:
In the Southern Louisiana, while the apocalyptic crisis approaches the Mississippi Delta, Hushpuppy, a ferocious 10-year old girl refuses to leave her father and friends behind on the sinking Delta. The water level rises as icebergs melt and ancient beasts come back to life after being unfrozen. As the Southern catastrophe erodes them, the girl with a raging heroism, leads her father and abandoned rebellious friends and confronts the collapsing nature.
You might also like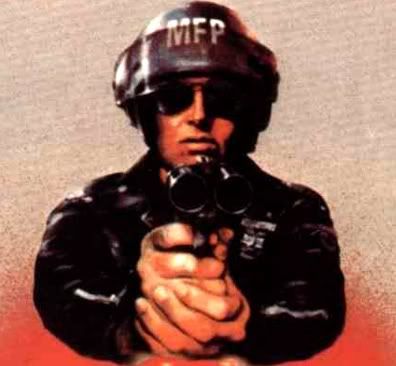 agentorange (10 years ago) Reply

This sounds great! Earthy, naturalistic....apocalyptic. I like what I'm hearing.

Leave a comment