Latest news
Christopher Webster
[Celluloid 08.31.11]
movie
trailer
news
horror
Our pals at
28DLA
have alerted us to a great looking new South African thriller called
Rancid
, about an evil corporation and their inhumane experiments on (perhaps not so) innocent people. Love stuff like that.
The film is written and directed by Alastair Orr and Jonathan Jordaan.
Synopsis:
Four applicants, with their own hidden agendas, are accepted by a mysterious corporation to participate in a medical experiment at an isolated testing facility.

With no instructions and no supplies, the human lab rats must fend for themselves and figure out what part of the experiment each one is playing. When the corporation becomes aware that a pregnant intruder has infiltrated the facility, they send in armored guards to clean up the mess. However, loyalties are tested when the guards learn the truth about the experiments and begin to turn on the corporation. Hidden truths about the different players and why they all signed up for the tests are revealed as their situation becomes increasingly dire.
Rancid stars Michael Thompson, Brandan Auret (District 9), Craig Hawks, Ingeborg Riedmaier, Ryan Macquet, and Christien Le Roux.
Apparently it's seeing some kind of release in September. We'll have to keep our eyes open for it.
Check out the trailer below.
You might like:
Exam
You might also like
Anonymous (10 years ago) Reply

hulu has put up the entire charlie jade series...set in the different 'verses' of south africa
http://www.hulu.com/charlie-jade?c=Science-Fiction/all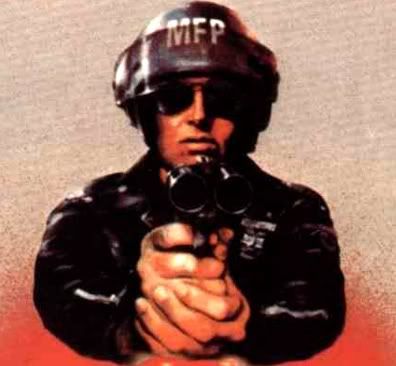 agentorange (10 years ago) Reply

I know that's spam, but I love Charlie Jade so you can stay.

Anonymous (10 years ago) Reply

I second that- CHARLIE JADE rocks!!!

Leave a comment