Latest news
Marina Antunes
[Celluloid 08.24.11]
movie
trailer
news
western
It's about darn time. It's been over a year since we first brought you
news
of Mateo Gil's
Blackthorn
, a film which stars Sam Shepard as the aged Butch Cassidy who decides he wants to see home one last time and while on his trip encounters a young man on the run after robbing a bank and the two pair up for Cassidy's last adventure. I'd pretty much given up any hope of the film opening this side of the water but it looks like I threw in the towel a little too early.
Magnolia will be opening the film in limited release come October 7th and they've cut together a new trailer for the film, the first English trailer for the project, and go figure, it's the nicest looking one to date.
On display are Gil's spectacular vistas and what appears to be a much more action packed adventure than I had imagined. Can't say I'm digging the new poster any better than the
previous
but alas, one can't have everything.
New trailer is well worth a peek. Hopefully it will open wider than two or three cities.
You might also like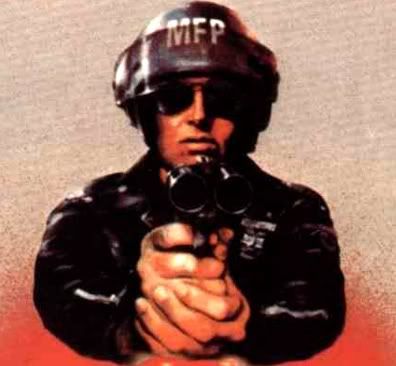 agentorange (10 years ago) Reply

Looks great. Some amazing landscape shots in that trailer. A must for any western.

Leave a comment