Latest news
Christopher Webster
[Cathode Ray Mission 07.05.11]
post apocalyptic
review
news
True to Falling Skies' short history, episode four of the TNT alien apocalypse show was uneventful and full of incomprehensible character beats and story decisions. At the end of last episode, Karen was dragged off by Skitters, so obviously the insurgents go on a mission for... motorcycles? Sure, it's easier to traverse the apocalypse by two-wheeler. We've learned as much from Stephen King's "The Stand." But can't getting them wait until they rescue one of their main characters? Guess that's a teaser we'll have to hold onto until next week's show.
In more incomprehensible news: The team takes their only human prisoner and villain of the show, Pope, with them under the notion that he "knows the area and roads." They then proceed to let him have a very long leash. Big surprise what happens. Bigger surprise is that they don't seem to care, nor do they mention the outcome of this decision throughout the rest of the episode. Weird.
But also in true Falling Skies fashion, the show was also full of some good stuff, mostly to do with the alien overlords. The science team has a captured alien and is slowly learning how they communicate and how they manipulate earth children. We also learn that they like to sleep like bats and, unless Pope was cracking a joke, have group sex. There is also good amount of tension building between Dr. Moon Bloodgood and Dr. Harris who disagree on how best to treat their captive Skitter. I hope this particular aspect of the episode represents what's ahead in the world of the civilians.
We're not very far into Falling Skies, so I'll cut it some slack for now. But it seems to be stuck in mission-of-the-week mode and until it picks up a strong long-term arch we're really just treading water. And for god's sake, go get Karen. I mean who knows what awful things are happening to her - like being forced to participate in Skitter orgies or something.
You might also like
Anonymous (10 years ago) Reply

I'm not a fan of the religious character. She might be hot but we don't need religion preached to us while watching Sci-fi.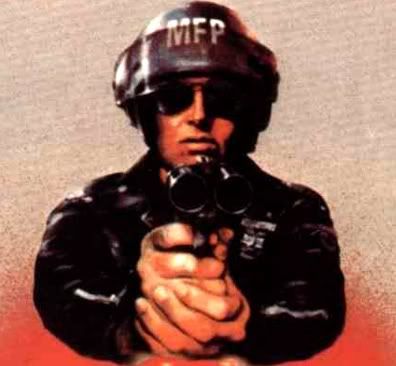 agentorange (10 years ago) Reply

I didn't even mention her because her character is so inconsequential. It's like they wheel her out for the emotional let's-put-things-in-perspective-and-pray moments.

soma (10 years ago) Reply

I watched teh first episode last night. DIRE

Anonymous (10 years ago) Reply

Where did Pope get the handgrenades he used to blow up the skitter nest?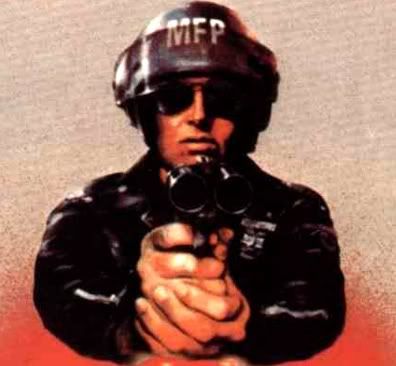 agentorange (10 years ago) Reply

Right?! WTF?!

jebus (10 years ago) Reply

ENOUGH with the religious girl! There also way too many gay emotional moments. And not enough gore. C-

Leave a comment