Latest news
Christopher Webster
[Celluloid 06.15.11]
movie
trailer
news
short
horror
thriller
Filmmaker and artist Jason Bognacki (
The White Face
) passed us the first teaser for his creepy/beautiful new film
Another
. It's a 30 minute short film which Bognacki will then prep to become a feature version.
He is being guarded about the film's details, but like
The White Face
before it Bognacki the elegant and the eerie to create something that's creepy and cryptic and totally mad. I love it.
Another stars Paulie Rojas, Maria Olsen and Michael Rappaport (who, for the record I think is f'ing awesome).
Check out the
film's Facebook page
for more details as they come and be sure to check out the first teaser trailer for Another after the break.
You might also like
ReplicA (11 years ago) Reply

Creepy indeed! That's an attention grabber for sure, and now I really need to see this.

Anonymous (11 years ago) Reply

Different Michael Rapaport.

Maria Olsen (11 years ago) Reply

Hey guys
Thanks SO much for the cool article =)
I have a question, tho: would it be possible to spell my last name correctly? It's Olsen with an N at the end...
Thanks!!!
Maria Olsen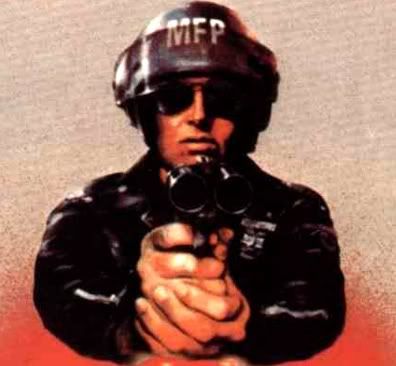 agentorange (11 years ago) Reply

Fixed :)

ReplicA (11 years ago) Reply

Is this one gonna get stuck in festival hell too? The White Face, is still stuck in festival hell. I REALLY wanna see this, and of course, there's no film festivals near me. Dammit

Anonymous (11 years ago) Reply

A DVD film collection to be released this year to include The Red Door, The White Face, and Another...

http://www.facebook.com/pages/Jason-Bognacki-Filmmaker/188290821213200

ReplicA (11 years ago) Reply

Thank you Anon!! That's great news. I'm so sick of possibly great films getting stuck in festival hell. This news just about made my day. Thanks

Maria Olsen (11 years ago) Reply

Awesome!!! Thanks so much for the correction =)

Leave a comment