Latest news
Christopher Webster
[Celluloid 06.15.11]
scifi
poster
action
fantasy
adventure
gallery
A poster has emerged for the long in development
John Carter
(as in from Mars) adaptation based on the Edgar Burroughs books that center on former military captain John Carter who is transported to Mars and becomes embroiled in a conflict between the inhabitants of the planet, including Tars Tarkas and the Princess Dejah Thoris.
The film directed by WALL*E's Andrew Stanton is set to hit theaters March 9, 2012 and stars a cast including Taylor Kitsch in the title role with Lynn Collins, Samantha Morton, Mark Strong, Ciaran Hinds, Dominic West, James Purefoy, Daryl Sabara, Polly Walker, Bryan Cranston, Thomas Hayden Church and Willem Dafoe.
I think that it was wise to release this film post Avatar success as the epic space-opera quality of it will remind people of that film I think.
Check out the poster after the break, along with a slew of concept art from Jon Favreau's aborted attempt to make the film that appeared a couple years ago, but which will will give you a better idea of what the film might look like and just how epic the scope could be.
John Carter of Mars: The Full Collection
Via:
Ropes of Silicon
You might also like
Anonymous (11 years ago) Reply

really? You couldn't have done five minutes of fact checking that would obviously tell you that all that concept art is from Favreau's aborted adaptation?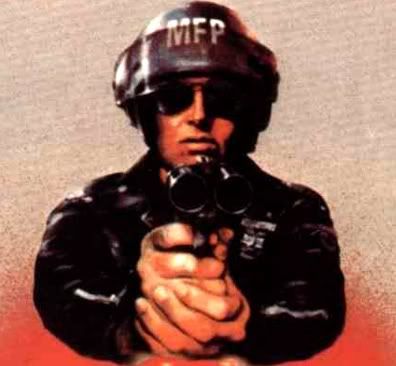 agentorange (11 years ago) Reply

Nope.

MrSatyre (11 years ago) Reply

Sam Morton, eh? Didn't know she was in it. If she's dressed in next to nothing like the femme fatales in the books, then I'm definitely going to see this!

Anonymous (11 years ago) Reply

Sonofabitch. She plays Sola. So count me out.

Leave a comment