Latest news
Marina Antunes
[Celluloid 05.16.11]
trailer
news
vampires
I
really
wanted to see Dennis Gansel's
We Are the Night
, a film we've been
tracking
since the teaser trailer dropped in late 2009, but this is definitely not the version of the movie I want to see.
It was great news when IFC announced they would be distributing both
We Are the Night
and Gansel's previous film
The Wave
with a limited theatrical and VOD run but man, whoover at IFC thought it would be a good idea to dub the movie? Seriously!? I thought we were passed dubbing. I'm assuming this is some attempt to attract some of the teen vampire craze (hot girl vampires kicking butt) but seesh, talk about an easy way to alienate the rest of your audience. I refuse to see this dubbed and will wait, even if it means importing the bloody thing with English subtitles.
This new trailer for the film which tracks a group of female vampires who take on new blood only to find themselves being hunted when the newby falls for a human who happens to be a cop, mixes together scenes from the various bits of video we've seen over the last year. Still looks pretty sweet but I turned the volume on the trailer down 30 seconds in. I'd had enough. The dubbing is not particularly bad but it's weird seeing the video and hearing audio that don't jive. I've never been able to do it and am not about to start now. Regardless of how great this looks.
We Are the Night
will open theatrically in NY on May 27th but will be available on VOD May 25th.
Trailer after the break.
You might also like
a boy and his blog (9 years ago) Reply

just wayched with the sound off, looks amazing. can't wait.

John (9 years ago) Reply

My bluray arrived today.
Integral version of course, all Amazon.de editions are.
I will not put spoilers here, but all I can tell you Louise ( Nina Hoss ) is beyond beautiful and amazing, in every way.
The movie is brilliantly shot ( every scene could be framed ), set surroundings are gorgeous, settings and interiors are gritty detailed and precise.
European school of film shows its best here.
Think of it as an Interview with the Vampire meeting Underworld 2.
Only flaw I'd have to say was a plot, and at that a bit, nothing that bothers, just being predictable.
I have caught myself not breathing when Louise shows, as she is just that, breath taking.
Surround sound is done like you are there.
Buy this, without second thought.
Soundtrack is awesome too ( I bought that too, so I vouch for it ).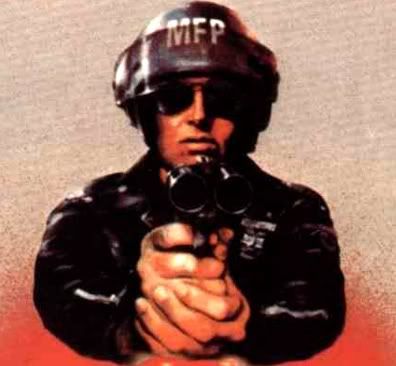 agentorange (9 years ago) Reply

Wow, that's quite an endorsement, John. Thanks for the rundown.

JustSomeMan (9 years ago) Reply

This movie was terrible. Boring. Uninspired.

I enjoyed more watching Twilight, and even these movies bored the hell out of me.

You guys will probably see this movie anyway. It just makes me sad that the german movie industry has been in this sh*t-deep hole for so many decades.
Like Die Kommedenden Tage, this one was a waste of my time. But I told myself I had to see it, so that no one could tell me "Yeh, but you didn't see it completly".

Well, you guys will probably see it anyway.

If you want to see acceptable german movies, go watch Der Räuber and Snowman's Land.

Anonymous (9 years ago) Reply

Judge by yourself:
http://www.youtube.com/watch?v=jlZ_ILr3PEE

Leave a comment