Latest news
Christopher Webster
[Celluloid 04.15.11]
movie
scifi
poster
Lloyd Stas has created some great unofficial posters for
Source Code
, 28 Days Later, Shaun of the Dead and Hot Fuzz to name just a few, but he's recently created posters for two films yet to be released including the upcoming Planet of the Apes reboot,
Rise of the Apes
and Duncan Jones' in-development
Mute
.
I particularly like the one for Mute. It's both elegant and jarring and it took my a while to see the dude in the corner. The one for Apes is okay, but I'm personally getting a bit tired of all these Saul Bass riffs.
Check out the two unofficial posters after the break and be sure to check out more of Stas' work on his
flickr stream
.
You might also like
Lloyd (11 years ago) Reply

Shame they just changed the name of the film to Rise of The Planet of The Apes. That'll teach me to try and be ahead of the game.

I did that poster a while ago, please forgive my lack of originality.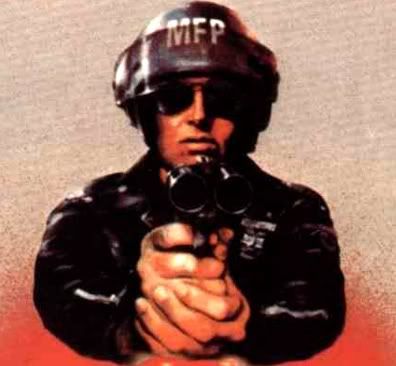 agentorange (11 years ago) Reply

It's the zeitgeist man, not any lack of originality on your part. Your work is amazing.

J.J. (11 years ago) Reply

The apes one reminds me of the UK artwork to The Vanguard. Nice.

Leave a comment