Latest news
Christopher Webster
[DVD News 04.05.11]
news
scifi
dvd
horror
cult
Disney has all but officially declared today "Tron day" by releasing a bunch of Tron related products including:
- The
original 1982 Tron
in a Blu-ray/DVD combo pack.
- Joseph Kosinski hit sequel
Tron Legacy in a Blu-ray/DVD
combo pack.
-
both the 1982 film AND Tron Legacy together + digital and 3D Blu-ray
- A crazy
5-Disc Boxed Set
including both films on Blu-ray and DVD, the 3D Blu, digital copy in a sweet "identity disc" collector package.
Also out this week are a couple old titles I'd like to revisit on Blu-ray.
A.I. Artificial Intelligence
on Blu-ray for one. This Kubrick/Spielberg scifi concoction is a little overstuffed and sentimental sure, but not as nearly as bad as people say. The second dusty old classic that's getting new life in HD is Scorsese's
Taxi Driver
which still stacks up today.
Finally we have what is arguably SyFy's biggest monster movie to date,
Behemoth
hitting DVD. It looks pretty wild as you'll see in the trailer after the break!
Behemoth Trailer
Tron: Legacy Trailer
AI: Artificial Intelligence Trailer
Taxi Driver Trailer
You might also like
FICTIS (10 years ago) Reply

The image quality of the BluRay transfer of the original TRON is awesome, a must for the real fans! I had the 20th anniversary DVD and was looking forward for this BD release.

Marina (10 years ago) Reply

Oooo. The 5 disc TRON edition looks sweet. Not sure I loved the movie *that* much but happy to hear the transfer on TRON is good. May drop the bucks for the combo package.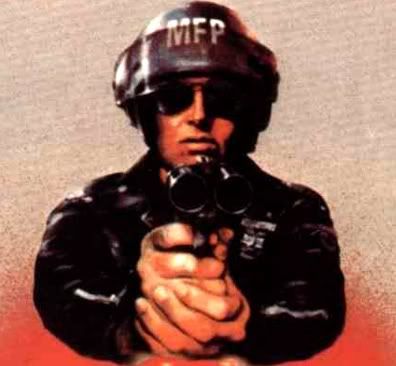 agentorange (10 years ago) Reply

@FICTIS

I had the 20th anniversary DVD too and have watched it many times over the years. The documentary on it is quality. Are the extras as good on the Blu-ray?

FICTIS (10 years ago) Reply

There is the original DVD content (20th anniversary), audio comments, 2 small featurettes (a short making-of and an interesting one as Steven Lisberger and his son Mark go visit the photo archives at Disney's). That's about it.

FICTIS (10 years ago) Reply

By the way, there seems to be extra material on the DVD copy included but I haven't watched them yet.

geoduck (9 years ago) Reply

Having watched Behemoth when it aired on the SciFi Channel.. it's just as bad most of their other movies.

SPOILERS:
The monster appears in the actual film about as much as it does in that trailer, and large chunk of the flick involves two people trying to climb out of a restaurant that's fallen in a sinkhole.

Leave a comment