Latest news
Christopher Webster
[Celluloid 02.10.11]
movie
news
book
scifi
Word from
Deadline
is that there's been a big change in the Logan's Run remake project.
Back in May,
rumour put Carl Erik Rinsch
in talks to direct, but he's exited to direct the Keanu Reeves-starrer
47 Ronin
for Universal Pictures and now Warner Bros is finalizing a deal with Ryan Gosling to reunite with
Drive
director Nicolas Winding Refn on the remake of the 1976 futuristic drama about a man who tries to outrun a mandatory death sentence that awaits all 30-year old's.
The film will be based on "a strong script" from Alex Garland
You might also like
marina (11 years ago) Reply

The only way to raise great interest for this would be to bring in a great director. They've succeeded. I only wish they'd cast someone else. I like Gosling but I don't really see him in this role.

Was Ben Foster unavailable?

Shannon the Movie Moxie (11 years ago) Reply

omg. So excited. Love the original, Nicolas Winding Renf and Ryan Gosling. I'll be curious the tone they take with the film, and I like Gosling as a choice although I've never seen him in anything other than straight-up drama. But, he's got the chops so I'm totally game. TY for sharing the awesome.

Anonymous (11 years ago) Reply

@marina

I was totally thinking of Foster too. He owned in Pandorum.

Shannon the Movie Moxie (11 years ago) Reply

I love Ben Foster, but he usually plays a character with quite an edge to him. Logan is really open and ...almost simple, like he can't imagine to see outside of what he knows. Foster is awesome and I think he could do anything, but being .. kind of vacuous doesn't feel like a good fit but I think Ryan Gosling could pull it off.

wheatley_s (11 years ago) Reply

Why Keanu Reeves? This sucks, change it!

Anglebender (11 years ago) Reply

How about a Forbidden Planet remake? Or how about a remake of Blade Runner (with Colin Farrell as Deckard)? Seriously, is H'wood that bereft of ideas? Make a sequel to THX-1138 then! SHEEZ!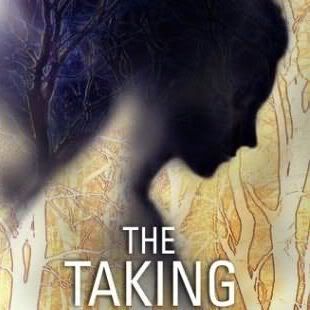 SeeminglySquare (11 years ago) Reply

A remake of Blade Runner? Such blasphemy!
I like Gosling for the part, Logan isn't edgy or dark. Foster could play the role but I think Gosling was the better fit.

Anglebender (11 years ago) Reply

...A remake of Star Wars :D

S-Mo (11 years ago) Reply

I have been obsessed with the Logan's Run world since the movie debut. I am partial to the movie's ideas vs. the source material but either way - I can't wait! Thanks for sharing the great news.

Jeff (11 years ago) Reply

Wow, cool! This is one of my all time faves and one I wouldn't mind seeing remade as long as they don't "mess" with it too much. Gosling, ehhh could be worse. Hey If you go on Quiet Earths FB page I was trying to get a discussion going about movies you'd like to see remade...

David Banner (11 years ago) Reply

Are they still sticking with 30 years of life? It was orignally 21 years only in the book...?

Wombat (11 years ago) Reply

All they have to do is follow the original book...it's not very long, it's set over 24 fast-paced hours, and they MUST follow the proper story of 21 years of life, not 30. In the original movie they made Ballard out to be a doddering old senile fool, when in the book he was only 42 years old ("He's lived a double lifetime") and was actually (spoiler alert) Francis, the Sandman chasing Logan and Jessica, working from within te system to help runners escape.
Please please please...if they're going to do it, do it RIGHT...

Leave a comment