Latest news
Christopher Webster
[DVD News 01.27.11]
movie
trailer
news
dvd
horror
Dark Fields
(aka "The Rain") could very well end up being a piece of crap film, but I'm really digging its old-time horror vibe. That is, full of sacrifice, curses and cult-ish farming communities. Sort of like a Wicker Man meets Children of the Corn or something.
Synopsis:
When the drought-stricken farming community of Perseverance resorts to child sacrifice to bring healing rains to their land, a terrible curse is unleashed, that haunts their bloodlines for generations. More than a century later, one of their descendents is struck by a horrible affliction and must commit an unspeakable act of murder to remove the curse once and for all.
The film stars David Carradine, Dee Dee Wallace and Richard Lynch and will be
released on DVD
from eOne Entertainment on March 22, 2011.
Trailer after the break.
You might also like
mononoke (11 years ago) Reply

Do you guys know anything about the film time line of this? David Carradine died June 2009, and this is only being released now! Hope it's a good one to go out on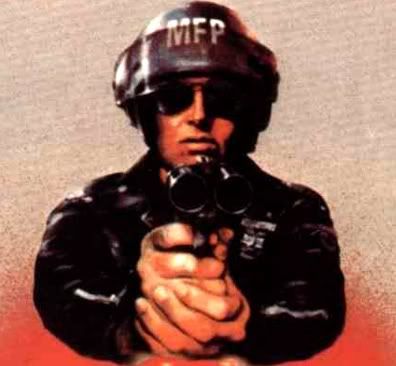 agentorange (11 years ago) Reply

I think this film wrapped in 2009. It's just taken this long for it to get a release. From the looks of Carradine's IMDB page, it wasn't even his last.

mononoke (11 years ago) Reply

Yes the imdb page is interesting, he's got a whole load of things coming out!

dougo (11 years ago) Reply

Production on The Rain (now Dark Fields) was hurried so that Carradine could fly off to Thailand (where he died)to film the movie he never completed. David had been battling addictions and despite what happened to him he was a consumate professional and does a great job in this film. The film is more of a dark drama with horror elements. It's a bit of a homage to those 70's era drive-in films like The Town That Dreaded Sundown. It's not a big budgeted film but I think it works well and hope that people enjoy it. I much prefer my title THE RAIN.

Hedo (11 years ago) Reply

Very cool, creepy imagery in the trailer. and Carradine is one of those guys you can watch read the phone book. Looking forward to this.

Leave a comment