Latest news
Christopher Webster
[Cathode Ray Mission 01.18.11]
post apocalyptic
trailer
scifi
Oucasts is a new post-apocalyptic space opera in the vein of Earth 2, about a group living on a replacement planet for the earth we destroyed, called Carpathia. If you can get to the end of the VERY long synopsis supplied by the BBC, you'll read that there may be 'a purpose to their work.' Sounds like the writers are going for a Lost / BSG vibe which I like as long as it can be sustained and resolves well.
Synopsis:
With Earth no longer habitable, a group of courageous pioneers have traveled to another planet to begin again. They've built the town of Forthaven on Carpathia and have the unique opportunity of creating a new and better future on another planet. Led by President Tate (Liam Cunningham, Clash Of The Titans) and his core team of Stella (Hermione Norris, MI-5), Cass (Daniel Mays, Atonement) and Fleur (Amy Manson, Being Human), they're determined to run the civilization in a democratic way, but some tough decisions in the past may prove divisive.

As the series begins, it's a moment of incredible anticipation. Forthaven has lost all contact with Earth but the arrival of the last known transporter, with Julius Berger (Eric Mabius of Ugly Betty) on board, signals fresh hopes and dreams. But why does President Tate seem anxious about the imminent arrival of Berger and will the transporter land safely with Stella's husband and daughter, who she heartbreakingly left behind?

Meanwhile those appointed Expeditionaries, Mitchell (Jamie Bamber, Battlestar Galactica) and Jack (Ashley Walters, Hustle), have a mission to explore the new planet and bring back vital information to the settlement. Will they find other life out there, or do they truly have the planet to themselves?

The settlers are a diverse group of individuals who left their old lives behind in extraordinary circumstances. They've been promised a second chance but are far away from home, friends, family and their pasts. Passionate about their jobs, confident of their ideals and optimistic about the future, they work hard to preserve what they've built on the planet they now call home.

Carpathia offers the possibility of redemption as the new inhabitants try to avoid the mistakes made on Earth. Inevitably they cannot escape the human pitfalls of love, greed, lust, loss, corruption and a longing for those they've left behind. As they continue to work and live together, they come to realize this is no ordinary planet. Is there a bigger purpose at work? Is the peace of Forthaven more fragile than they think?
Trailer after the break.
News via
io9
You might also like
Ben Austwick (11 years ago) Reply

Hmm. Haven't got much faith in the Beeb when it comes to stuff like this, but we'll see. Tightly plotting the story rather than leaving it open so new series can be commissioned would help.

Tarliman (11 years ago) Reply

It's got Jamie Bamber in it. I'll give it a watch for that if nothing else.

soma (11 years ago) Reply

WHACK. What is it with the BBC - they have big budgets but can never seem to create anything half decent. Other than nature programmes. The US is worlds apart when it comes to creating great series.

ethanolhunt (11 years ago) Reply

Is it just me or this video is "private" and cannot be seing ?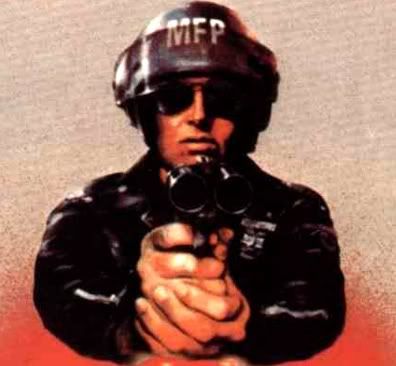 agentorange (11 years ago) Reply

It got changed to private.

I swapped it out with a better one. Widescreen and all.

John (11 years ago) Reply

One more trailer:
http://www.youtube.com/watch?v=6n5q4yauW_4

and two teasers:
http://www.youtube.com/watch?v=YTYv0SjuJ6Q
http://www.youtube.com/watch?v=WDLOPivDHOk

to add that women in this century and recent tv shows look weak, and absolutlely pathetic, without pertaining to predominant anorexia.

macstu (11 years ago) Reply

I,M with soma BBC SCI FI is mostly poor to PC or lame plots "day of the triffids" "survivors" not holding my breath prefer american made SCI FI.

when (11 years ago) Reply

so now that im interested!! WHEN DOES THIS COME OUT?

donc48 (11 years ago) Reply

I have to go with the herd on this one Primeval came out guns blazing, then went to this alternate universe then things got really strange. Why with a budget access to good writers can't the BBC tell a good linear story without getting strange or too PC. Primeval, Survivors, and Day of the Triffids where really good ideas he$$ TOTT had been done in the 1980's and was pretty good. BTW I also got an Earth II vibe from this (Shudder)

Harry Fletcher (11 years ago) Reply

Primeval is not BBC :) but I agree that British TV just can't make good genre scifi any more. Both Survivors and Triffids were really weak compared to the original Survivors and the eighties Triffids, both superb TV in my opinion. This has the usual old writers, the usual old faces and will be a huge let down. I'm a brit' but thank goodness for US genre TV!

G_D (11 years ago) Reply

Wish I never saw this trailer (or am I?) Who ever made this trailer needs to go back to working for showreels on E4! The music, camera-work, and scenes used felt like it was aimed at teens. It conveyed the complete wrong emotions. There was nothing eerie about it, there was no grim tone, it lacked darkness, it was too clean and sharp. Felt like a cross between Doctor Who, Primeval and Skins. Far too much teen angst pumped into the script, yet I see adults.

M1 (11 years ago) Reply

Can someone at least assure me this won't turn into another religious introspective? What's the deal with every sci-fi series leading to endless hand-wringing about God? BSG and now Caprica, V... give it a rest.

At least the Beeb still takes a stab at special effects. Everything on SyFy lately is taking a page from Caprica -- boring drama ("teen angst" as GD correctly describes it) with minimal actual Science Fiction. Filler between episodes of pro-wrestling, I guess.

So when is this Outcasts thing actually airing in the US?

NONAME (10 years ago) Reply

@M1.

Sorry. This show is going that same way. I just finished watch episode 4 and its turning into a show about a religious guy slowly building his cult, infiltrating the government and trying to bring it down for his own power.

scifi should leave out the religion if it wants to be a good.

Leave a comment