Latest news
Christopher Webster
[Celluloid 12.15.10]
movie
trailer
news
fantasy
Wow, I am really surprised Empires of the Deep started production, let alone got finished. The epic underwater fantasy film was originally supposed to be directed by Pitof, French special FX guy and infamous director of the much reviled
Catwoman
. It was ultimately handed over to relative newcomer Michael French, whose
Heart of a Dragon
won some praise back in 2007 and who seems to have actually made it happen - giant underwater whale dragon fights, mermen warriors, Olga Kurylenko all.
Synopsis:
For thousand of years, legends of beautiful mermaids have enchanted people from all over the globe. Their fascinating and mysterious world has always captured the imagination of humans. In film history, there hasn't been a single movie that has uncovered and explored this mystical world. What secrets lurk beneath the depths? And why do beautiful mermaids seduce human men? "Mermaid Island" is the first underwater fantasy film to unveil and answer these questions.
Granted the trailer after the break is poor quality. Technically I think it is a "pilot trailer" (a term I only heard today), but it features a ton of underwater action stuff and huge sea creatures going mano a mano. And incidently, it also features more footage than the leaked footage from that press conference earlier in the year.
You might also like
John (11 years ago) Reply

Welcome to August 2nd.
http://www.facebook.com/group.php?gid=41277694475&v=wall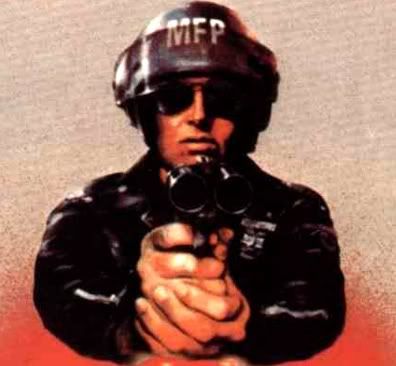 agentorange (11 years ago) Reply

Yeah it's old, but I missed it would wager 99% of our readers did too. Figured it was worth a post.

Anonymous (11 years ago) Reply

Like the idea of Olga as a mermaid but this looks a bit naff

Anonymous (11 years ago) Reply

Looks utterly ridiculous.

Anonymous (11 years ago) Reply

Its 'Conan,' underwater only naffer. Car crash cinema. I may have to watch it!:)

Jonas (11 years ago) Reply

Is it just me or does the effects sort of look like stop-motion effects? Because that would be awesome beyond comprehension.

RichardRider (11 years ago) Reply

hahahhahahaha I actually missed this one. Thanks.

This movie has a monster budget, how can this be made while good ideas get killed? Ah well sweet irony.

rek (11 years ago) Reply

There's something very early-days-of-cinema about the look of this (albeit filtered through a cam of a demo trailer), like 3D stage set pieces... Le Voyage Dans La Lune!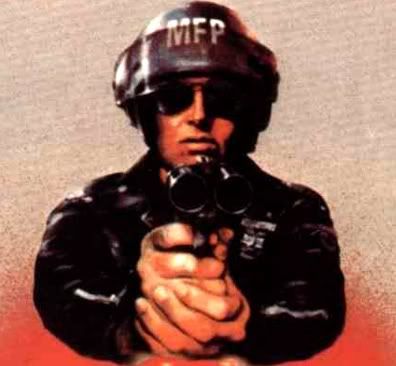 agentorange (11 years ago) Reply

I agree, rek. I like the low-tech, almost Harryhousen/Lumier Bros feel to it as well.

Charlie Marrow (11 years ago) Reply

It's very blue isn't it?

Leave a comment