Latest news
Marina Antunes
[Celluloid 12.08.10]
movie
trailer
news
drama
fantasy
It really says something about a director when even a bootleg trailer manages to be great. So is the case with Terrence Malick's
The Tree of Life
.
The film isn't due until May 2011 but the wait has been long and as has become tradition with Malick films, trailers and images from the production have been nearly impossible to come by. The official trailer is attached to prints of Aronofsky's
Black Swan
but has yet to make its way online. While we wait for the official, beautiful HD trailer, let's take in this better-than-average bootleg which still manages to capture some gorgeous imagery. And is that home video footage I see making an appearance in a Malick film? Why I think it is!
Official synopsis for those who may have missed it:
We trace the evolution of an eleven-year-old boy in the Midwest, JACK, one of three brothers. At first all seems marvelous to the child. He sees as his mother does with the eyes of his soul. She represents the way of love and mercy, where the father tries to teach his son the world's way of putting oneself first. Each parent contends for his allegiance, and Jack must reconcile their claims. The picture darkens as he has his first glimpses of sickness, suffering and death. The world, once a thing of glory, becomes a labyrinth.

From this story is that of adult Jack, a lost soul in a modern world, seeking to discover amid the changing scenes of time that which does not change: the eternal scheme of which we are a part. When he sees all that has gone into our world's preparation, each thing appears a miracle—precious, incomparable. Jack, with his new understanding, is able to forgive his father and take his first steps on the path of life.

The story ends in hope, acknowledging the beauty and joy in all things, in the everyday and above all in the family—our first school—the only place that most of us learn the truth about the world and ourselves, or discover life's single most important lesson, of unselfish love.
Trailer after the break.
You might also like
MACSTU (10 years ago) Reply

WOW GREAT DESCRIPTION WHAT THE F*CK DID IT MEAN!!!!!!!!!!!!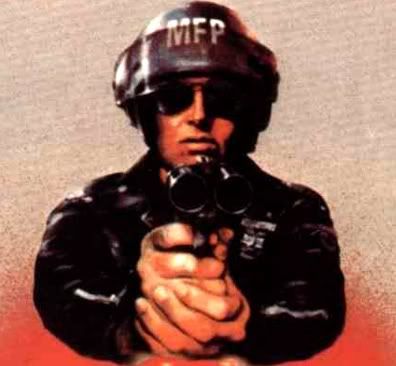 agentorange (10 years ago) Reply

Feels like 2001: A Terrece Malick Odyssey... and I say that in a good way. Good to see Malick has finally stopped trying to cram his themes into some mainstream script and has gone back to a simpler Days of Heaven type vibe. Looks great.

Leave a comment