Latest news
Marina Antunes
[Celluloid 12.01.10]
movie
trailer
news
scifi
We were so excited about this trailer which, by the way, is pretty sweet, that I'm sure the following bit of news is going to disappoint a few of the other QE writers.
Avery, our fabulous researcher, sent over a trailer for
Alone
(
Solos
), a film that, from all indications, is an alien invasion story.
The project comes from a Mexican director now living in Spain named Pablo Olmos Arrayales. Arrayales has made a number of short films some of which have garnered him a few awards but
Alone
will be his first feature. The key words here are "will be" since the trailer is actually a fake trailer for a film that doesn't exist. Yet.
That doesn't necessarily mean we'll never get to see it. Arrayales confirmed he is currently working on the script for a full length feature so cross your fingers and we might get to see this one in the coming year or two.
We'll keep you posted with updates on the project but for now, take in the wicked trailer after the break.
You might also like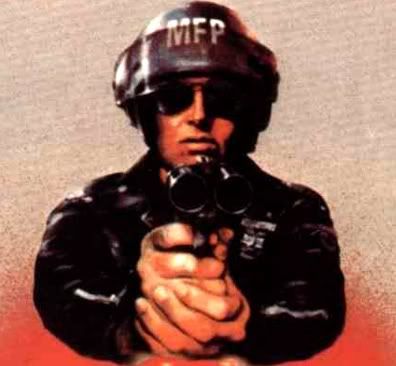 agentorange (11 years ago) Reply

A little long getting to the crux, but effective nonetheless. Not exactly sure what to expect, but I think it's safe to say it'll be post apocalyptic.

Avery (11 years ago) Reply

I figured you guys would like this one! It really does have a ton of potential and I'm intrigued to find out more about the flying creatures that are attacking in the trailer. It's a great tease. Hopefully it will get off the ground and we'll get to see it. Good luck Pablo!

street (11 years ago) Reply

yes, it was effective at making me giggle a little..

rek (11 years ago) Reply

Methinks they be winged dragons most foul!

Leave a comment