Latest news
Christopher Webster
[Celluloid 11.24.10]
movie
review
horror
cult
Year: 2010
Directors: Jalmari Helander
Writers: Jalmari Helander
IMDB:
link
Trailer:
link
Review by: agentorange
Rating: 7 out of 10
Rare Exports could potentially become this generation's Goonies, Gremlins or The Gate. And that's high praise, I think. To be the next cult holiday favourite spread among those young enough to get nightmares before Christmas would be a sweet deal for any movie.
For anyone over 25 though, this little-evil-Santa-film-that-could, will feel less like turkey dinner and more like cookies and milk. Indeed, coming in at about an hour and ten minutes, the film is a little underdeveloped for my liking. BUT, and this is a big but folks (heh), it's a fun way to spend an hour and I would recommend it for anyone looking to spice up their Xmas viewing with what is probably the most original holiday concept film to come along in a while.
"On Christmas Eve in Finland, Santa Claus is unearthed in an archaeological dig. Soon after, children start disappearing, leading a boy and his father to capture Santa and, with the help of fellow hunters, they look to sell him back to the corporation that sponsored the dig. And then there's Santa's elves, who are determined to free their leader..." (courtesy of IMDB)
I guess when I say the film feels underdeveloped, I mean that there is some missed potential with the overall story. Rare Exports clearly wants to be put in the same category as the above mentioned Goonies or Gremilins, but misses the mark by not assembling on ensemble cast of pesky kids that need to help their dimwitted parents out of this terrifying Christmas pudding they've found themselves in. A film that really got this formula right is another Scandinavian film,
The Substitute
(which is being adapted by Sam Raimi, I think). Instead, Rare Exports focuses on just one kid, Pietari, who discovers the truth about Santa and who is then sidelined for the entire second act while we watch his dad try to make some money off the discovery. Only at the end does the boy work along side the adults to rescue the town and defeat Santa and his evil elves. So while Helander is on the right track with the story, it wasn't taken as far it could have gone, I think.
Having said that, there is a lot to love here. The film is masterfully shot and beautiful to look at while the VFX are really well done. It features a cast of English and Finnish speaking actors which gives a nice variety to the dialogue. Also, like most foreign films, the cast seem authentic in their roles. There are no wise cracking sidekicks or precocious pre-teens to inducing cringes or eye rolling. It's all a very tastefully handled.
But anyway, I know everyone wants to talk about evil Santa and how evil Santa really is. The beginning sets up the alternative vision of Santa very well with some creepy illustrations, anecdotes and hints of spankings from hell. From there the tension builds nicely with some slaughtered reindeer and the arrival of a pretty weird naked old man, but ultimately Helander pulls back from any violence, gore or real danger throughout, aiming instead for a wider audience that could include kids. You could seriously watch this with kids. It's got it's moments, but it certainly doesn't push the envelope in the horror department. But, that's okay. I don't think that is the film's intent at all. It's really aiming to be a cult kids flick and it does push the envelope in that respect. And after all, what is Christmas if not a holiday designed for the whole family.
You might also like
karsk (11 years ago) Reply

A LOT OF SPOILERS in this review!!!!! And how can you critizise the idea of only on kid vs. bunch of kids in US movies? There is a reason why there is just one kid that is the hero...

1 hr 10 min? What version have you seen? Here in Scandinavia the film`s length is over 1 hr 20 min.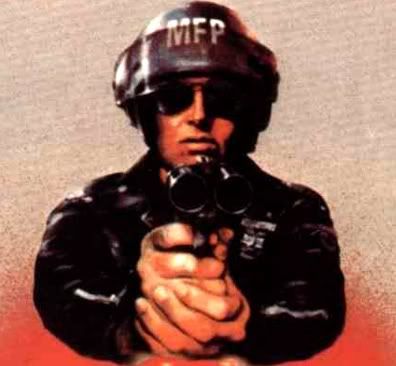 agentorange (11 years ago) Reply

If there seems to be a lot of spoilers in this review it's because there's so little going on that it's impossible not to spoil it. In fact, I would argue the trailers spoil the film much more than my review does.

Also, I understand that he's "the hero." The problem is, the screenwriters leave him out of the action for the entire second act and then forcibly make him the hero at the end.

Sorry, but his final transformation into the-man-with-the-plan is totally forced.

Other than that though I enjoyed the film. 7 out of 10 ain't bad, yo.

Hot Fuzz (11 years ago) Reply

Not trying to defend Agent O, but this review criticizes the exact same things:

http://twitchfilm.com/reviews/2010/11/liff-2010-rare-exports-review.php

Obviously this review is representative of what to exoect from the film.

Dogman (11 years ago) Reply

I loved this movie. One of the best films of the year, I thought. I liked that there was only one kid. He was great, and in a community like the one in the film, there wouldn't be a lot of children anyway.

bimbamboom (11 years ago) Reply

well thank the stars the it DOESN'T have a bunch of idiot precocious teens to ruin the story...sounds good just like it is.... I will definately see this based on your review...nice job...

Leave a comment