Latest news
Marina Antunes
[Film Festival 11.06.10]
news
interview
thriller
drama
Earlier in the week I had the great pleasure of speaking with the very gracious John Hawkes who recently appeared in the excellent neo noir
Winter's Bone
(
review
). John and I discussed his preparation for his role in the film, the strong female characters, director Debra Granik, what attracts him to a project and some of the work that he has upcoming in the next year (there's quite a bit of it!)
As a bonus, at the end of the interview there's also a little clip from
Winter's Bone
showcasing John's fantastic performance.
Full interview after the break.
Congratulations on the film. It's really fantastic.
Thanks. It's one of my favourites of all the years of work I've been doing. It's at the top of the list. It's something that I'm very proud to be a part of.
It's always really hard with independent films to get attention. What do you think happened with
Winter's Bone
that it not only managed to gain critical acclaim but is starting to pick-up steam with the general public as well.
Well, I don't know but that's a great question Marina and I think that's probably what every studio head around the world is trying to probably figure out – how to do the perfect thing. For me I think that it deals with an approach that you might consider the opposite in that rather than, when making a movie, to make a movie trying to guess what the audience would like or respond to but instead to make a movie that you would want to see in a very specific way which Debra did and very specific to an area and I think it becomes more universal. In a strange way, when you're able to just tell a story you want to tell and tell it well and tell it with true detail, people respond to that. They feel that and see it. I think that's what's happened with this movie.
How did you become involved with the project?
Debra Granik, the director, had offered the role to me so I spoke to her on the phone and we talked about it. She had seen a movie called
Me and You and Everyone We Know
which is a very which is a very different character than the one I play in
Winter's Bone
so that was flattering. I would say that she could see a connection between the two. I know that there is a vulnerability in the character in
Me and You and Everyone We Know
and she thought that that might translate to Teardrop. I think she wanted Teardrop to be someone who wasn't just a cliché kind of criminal guy. I think she wanted some depth in the character and some different levels and I hope I was able to bring that.
The film really works as a whole but your character brings something else to it. You start off hating the guy but you bring a humanity to him and by the end, he feels like a real person. I'm wondering how you worked up to this character because it's a really thankless role and a very unlikable character.
It is but by the end, Marina you probably were cheering for him and liking him. I know that when I read the script the first time that's the experience I had. It's a wonderful gift to an actor. As I read I really... my opinion of him changed as the story went on and as an audience I think you being to understand him more and why he does what he does. And the great thing about the character is I don't think that he changes at all. As an actor you're always looking for our characters to have dynamic, to change and his is a very subtle shift. I don't think he changes it's just that his approach and his methods to protect his family change throughout the story because of what the young girl ends up doing, Jennifer Lawrence's character Ree Dolly.
For me there was a lot to prepare for. I didn't know this guy, he's not really in me. I'm not this type of person so as an actor I had a long way to go to try to find a truth in him and figure how he could best help tell the story which is always my first question as an actor is to figure out what the story is and how can my character best help tell that story. I needed to find out a lot of things. He deals in the methamphetamine world. I don't have experience in that so luckily there are documentaries and interviews to be watched. There's the novel itself that the film is based on called "Winter's Bone" and that had a lot of interesting insight that you could never really shoot or show in a film. That's the difference between novels, they have so much insight and interior though of characters that you can't really show on film unless you're going to do voice over and this wasn't that kind of movie. There were a lot of things out of that book. And then there was a non-fiction book called "Almost Midnight" that is based on a murder and methamphetamine in the area. A true story, very different story from our own but also offered great insight into why people are the way they, from the earliest settlers in that area and it spoke of rough bars and areas you wouldn't want to hang out. I went to those places as part of my preparation alone just to try to see if I could be a fly on the wall and observe people. So I did that and then there was a lot of just trying to fill out Teardrop and figure out where he's from, what his family was like – there's a lot of questions you can ask and I love over preparing for a film and then hoping to just sort of forget it when the camera rolls and then just be there with the other actors.
This isn't the first complicated character that you've played. Are you attracted to these types of characters?
I think so. Yeah. When you say complicated I think that that could be a wide range. Even comedic characters can be complicated. Certainly as an actor I'm looking for first, a great story and then a role that matters to that story. The more complex and the more layers they have the more fun they are to play. All of that comes out of great writing to begin with. If you have a wonderful script and story to begin with and your character also has layers and complexity, then you know you're in the right place, you know you're working on something good.
You've done a lot of both TV and film work and I assume it's because of the good writing you're looking for that you jump around so much. Do you prefer one over the other?
I don't. I would only say that I don't necessarily love typical commercial television. I've done a lot of it but the kind that has lots of literal commercials. I'm not so into it. Now that you can rent things on DVD it makes things more watchable. Having worked on HBO, a couple of series there and other outlets... I am just looking for the best story and a story that's not interrupted by commercials. Like I say, I've done some of that work and it's never as fulfilling because it doesn't feel like the purest form of story telling. Network television is kind of there to serve its advertisers more than films and particularly independent films and the cable networks where you're allowed to, I guess express yourself freely and there isn't censorship, that's the area that's most interesting to me.
You've also worked with a lot of great directors over your very long career including some of the big "heavyweights." Do you have a favourite?
Well, it's not just because I'm doing this interview and it's hard to compare and in 10 minutes I might have a different answer but Debra Granik who directed this movie
Winter's Bone
. I'm not just saying this because of this interview. You could be talking to me about something else and I might say the same. I'm not sure why but I feel like the way she tells a story and the way that I'm interested in telling a story line-up well and are similar and it creates a sort of short hand between us that reminds me of the theatre company that I used to work with in Texas. Just really story based and story driven and what's best for the story. Where's the truth in it and what's the most interesting way we can tell it. She's really, if not the top, she's right up there for sure. And I guess this was such a deep experience for me and such a difficult role to pull off that I guess I have so much gratitude in that she allowed me to find my way really well and certainly guided me in spots where I needed guidance. It was great.
Will you guys work together again any time soon?
I hope so. I mean who knows? It will all depend on she does and whether there's something that I can do to help. I hope so. She's terrific. It's hard to put into words like the best things in the world are but I would work with her over and over again if allowed.
I get along well with women directors. I'm not sure if maybe why is because I was raised by my mother. I love my father a great deal but my folks split when I was a kid so I was mainly raised by my mom and she taught me some great lessons through example, through her hard work in raising us kids alone. Just the value of women so I've never had a mistrust of women like a lot of other men have and I've seen the value and worth of women growing up so a lot of my favourite experiences have been with women directors.
Which is interesting because that speaks quite strongly to this type of film where you have the women in a lot of the central action. I mean we have Ree as the head of the family and whenever she interacts with other members of the family it's always through the women which I thought was really interesting.
I agree. You know I have a theory and it's not my own, that women rule the world and let men think they do. [Laugh] That is a fascinating part of this story that the men are certainly present and they're important to the film but it's not even a sledgehammer to the head obvious, it would take some thought to realize it, that the women really do set the story and tell the story. I can't think of another film in recent memory that doesn't sexualize women for one moment in the whole film. Even the very beautiful Jennifer Lawrence playing the lead character, there is never a "Wow, she's hot." It's just not that kind of film and that's such an interesting approach in our world. I just think it's in the story. I don't think that it's anything Debra went way out of her way to try to do it's just the story. That was interesting to me, particularly for a young, attractive, teenage woman to be allowed to just be a real person in a character and have depth and have complexity and have layers and levels to peel away. It's so great. Really wonderful.
You're always very busy and I know you have a couple of projects that you're working on.
It's true. I worked on several. Debra had done a film called
Down to the Bone
which Vera Farmiga had starred in and Vera, 6 months pregnant, this summer starred and directed a film called
Higher Ground
and I played her father in that film from the time she's a little girl until she grows up so that's a real challenge on an independent film without any real make-up effects or anything. It's a tough thing to have to be thirty years old in one scene and 58 years old in the next scene with no time in between so that will be interesting. Hopefully that came out well. It's a really great script and a great part for Vera.
Finished up the second season of "Eastbound & Down." I think that rolls out on Sunday on HBO. Gosh, then I did another indie with some New York folks called
Martha Marcy May Marlene
directed by Sean Durkin. That's a really wonderful script as well and has Amanda Peet and some other great actors in it and then a pilot for FX called "Outlaw Country" with Mary Steenburgen. A really amazing, amazing script with some other great actors and then finally I'm going to play an ensemble role in a Steven Soderbergh film called
Contagion
which is coming up in about a week.
Always very busy. Good luck with all of it.
[Laughs] I fell like the walking resume.
We ask and we shall receive. It's always wonderful to see you on film, you're always a fabulous addition even in small roles and it was great to see you in a larger role in Winter's Bone. Really a joy and you brought quite a lot to the story so thank you very much for that and thank you for your time today. I really appreciate it. Best of luck with everything.
Thanks. To you too.
You might also like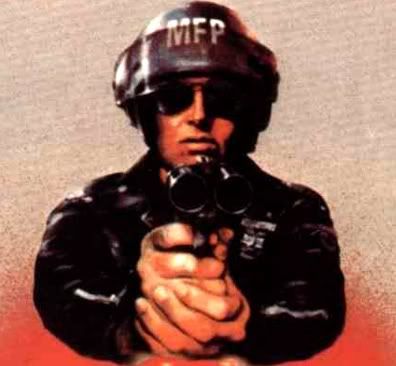 agentorange (11 years ago) Reply

Been a big fan of Hawkes' since his Deadwood days. He really does bring an authentic quality to everything he's in.

Didn't know he was in Contagion. Cool.

projectcyclops (11 years ago) Reply

Great interview Marina! Loved his performance in 'Wristcutters', very talented chap. Look forward to Winter's Bone very much.

Anonymous (11 years ago) Reply

Love this dude. Even when he's in bit part roles he's always a highlight for me. Even in LOST.

Anon (11 years ago) Reply

I like John Hawkes. However, when a piece has spelling errors and other problems like repeated words or phrases, the interviewer and the piece loses credibility. Failing to do a spellcheck or grammar check does the subject of the interview an injustice.

Manie (2 years ago) Reply

online dating messaging what to say sex alexis texas free herpes dating site best online dating sites in california gender
bender porn sex jokes for him thailand sextourismus writing profiles for online dating find a millionaire dating site
best executive dating sites sex nerd sandra podcast nerdist best
open lines for online dating online dating without credit card
uk free online dating opener for online dating message funny sex quotes in spanish
overweight wife sexless marriage bad first date app all
asian dating sites free casual dating website crossdress sex denver
online dating sites pooping during sex small sexiest tattoos best dating
apps los angeles cramping during sex when pregnant
madison rose porn best affair dating sites uk porn blowjob funny dating usernames for
guys 8 reasons why sex is good for your body usa dating sites 100 free colombian women dating sites polygamy dating sites canada the best free
online dating sites uk sikh jatt dating sites true sex stories dating websites washington dc date a girl online sex museum nyc age when to
have first sex in a relationship funny dating websites names top
gay dating sites in europe free homemade sex best
free online dating sites london licking porn free dating kansas city tomboy dating website farmer dating site ad online dating meme free
lesbain dating sites

Leave a comment