Latest news
Christopher Webster
[Celluloid 11.03.10]
movie
trailer
thriller
The first trailer for the feature length Hobo with a Shotgun has premiered over at
Twitch
. I'm a little pressed for time so here it is without commentary. More to come...
Synopsis:
A hobo with a shotgun dispenses justice one shell at a time.
trailer after the break!
You might also like
Anonymous (12 years ago) Reply

That was a great trailer.

Tommy Boy (12 years ago) Reply

Holy hell, Ricky from trailer park boys gets his head ripped off. I didn't know he was in this.

Michael Allen (12 years ago) Reply

This came out in September through Eisener's Youtube channel. The URL is in my signature. Still good.

logboy (12 years ago) Reply

yeah, saw this trailer some weeks back. it's been out there in some form for a while...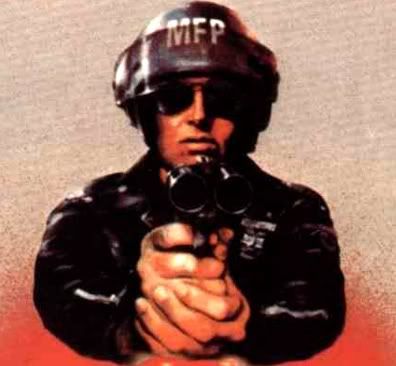 agentorange (12 years ago) Reply

Yeah sorry guys. I thought it was a new trailer. we actually posted it a while back.

The Twitch article includes new lobby cards, not a new trailer. They are cool though, so I'm leaving the link up.

Michael Allen (12 years ago) Reply

Definitely worth re-posting for the shotgun blasts alone:)

Jason Eisener (12 years ago) Reply

I really appreciate you reposting it.
Thanks bud
Jason Eisener

Leave a comment