Latest news
Christopher Webster
[Celluloid 11.02.10]
post apocalyptic
movie
trailer
news
poster
Shot entirely on the RED 4K camera system, this dark indie apocalypse thriller looks pretty slick. Directed by Justin McConnell and based on a story by Kevin Hutchinson & Justin McConnell, The Collapsed is being represented this year at AFM, so we're being told to look for it hitting festivals and release in 2011.
Synopsis:
In the wake of the end of the world, a family of four desperately tries to survive against insurmountable odds. Their goal: escaping the city and traveling to the rural community they once called home, Dover's Bend.

The constant threat of a violent death forcing them to stay as far away from civilization as possible, they take to the forest, soon to discover the danger posed by other survivors may be the least of their worries.
The Collapsed stars John Fantasia, Steve Vieira, Anna Ross, Lise Moule, Vincent Thomas and many more.
Trailer after the break.
The Collapsed (trailer #1 - AFM) from Justin McConnell on Vimeo.
For more info visit
thecollapsed.com
You might also like
rek (12 years ago) Reply

Did you mean to repost the entire article in itself a hundred times?

(And can you finally get rid of the time limit on comments? You have Captcha.)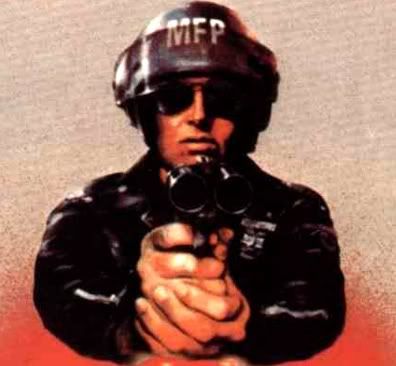 agentorange (12 years ago) Reply

Woah! Glitch in the matrix.

Thanks man.

Lotus Eater (12 years ago) Reply

was that a black guy?

Anonymous (12 years ago) Reply

Interesting that one of the characters is carrying a Lee-Enfield Mk IV rifle. Was that part of his collection when the collapse occurred? Good rifle but may not be the best choice as that .303 ammo is less common than say 30-06 or shotgun shells.

Leave a comment