Latest news
quietearth
[Celluloid 10.01.10]
movie
trailer
news
comedy
crime
We've been following this for quite some time, first with
stills
and then the
poster
. And now we present the exclusive trailer.
I do love me some Canadian humor.
Foodland follows a naïve grocery clerk, Trevor, as his life spirals out of control when he inadvertently helps his inept manger, Ian, rob the store. When the money is lifted off Trevor and Ian, they enlist the help of Glen, a slimy, incompetent detective, to retrieve the stolen cash. But events soon go awry and Trevor must now determine friend from foe, and get the cash back before it's too late.
Trailer after the break.
You might also like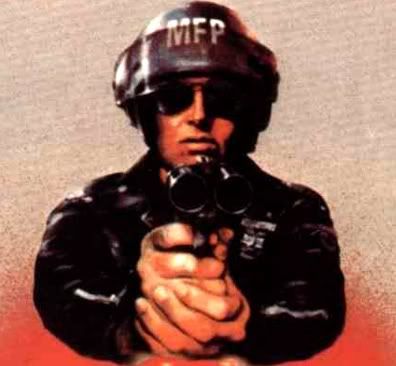 agentorange (12 years ago) Reply

Ahhh, brings back so many memories of my own grocery store working experience. Without the guns of course. Just douchey managers.

Anyway, this looks like another great slice of Canadian bacon. I hope I can catch up with it somewhere. I'm sure it'll get played a ton on CBC and the like if it doesn't hit theatres.

Leave a comment