Latest news
Marina Antunes
[Celluloid 08.09.10]
movie
news
horror
vampires
adaptation
I find these rehashes of classic literature and melding of history and comedy lame. I've yet to read one and who knows, maybe some are good but when you go out of your way to ruin a classic, I'm writing you off as an unimaginative twit.
So what do I do when Timur Bekmambetov and Tim Burton, two guys whose work I like and respect (even if Burton has been producing more misses than hits lately) buy the rights to Seth Grahame-Smith's "Abraham Lincoln, Vampire Hunter" days after it's published and hire Grahame-Smith to adapt the book to screenplay? Well, I ignore it and pray that it gets buried in pre-production shenanigans. Turns out I didn't pray hard enough.
In a chat with
Empire
, Bekmambetov confirmed rumours and hopes (from others obviously) that he would step behind the camera for the production. And his take on it? "It is not a comedy at all - it is a very entertaining, epic history lesson for millions and millions of teenagers. If you remember Night Watch, it is maybe in the vein of that kind of movie." Alrighty then, a history lesson for teenagers. So it's going to be like
Bill & Ted's Excellent Adventure
?
Obviously, I'm now going to have to watch it (Bekmambetov and vampires together… how could I possibly say no?) but what's it about exactly? The novel is written as a biography of Abraham Lincoln, based on "secret diaries" kept by the President and given to the author by a vampire named Henry Sturges. Essentially, the secret diaries unravel a story of Lincoln traipsing through the US hunting vamps while incorporating true historical events. Granted this sounds much more imaginative than "Pride and Prejudice and Zombies" and with Bekmambetov on board, I don't doubt it'll at least be interesting watch. I still won't read it.
More details on the project as it develops.
You might also like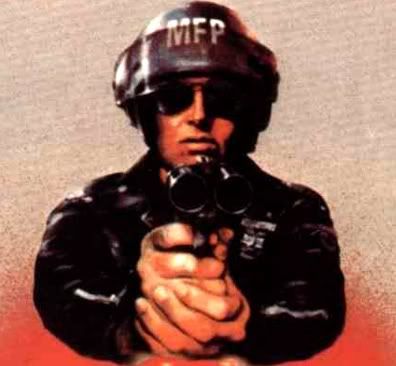 agentorange (12 years ago) Reply

I agree, lame indeed. Bring on new properties! Preferably ones that don't involve famous monsters of filmland OR ex-presidents!

Anglebender (12 years ago) Reply

Like "Pride, Prejudice and Zombies", it's one of those clever titles someone can mutter and be the most popular person at the tea party for the next 3 minutes. It's just another WTF title on the spine of a book in a hipster's library.


Cyberhal (12 years ago) Reply

I'll watch it too, for sure, but I think it sounds 'tarded. To me, it sounds like the previously original Russian guy is getting way too caught up in Hollywood Meetings about what is "Hot"

Marina (12 years ago) Reply

I agree Cyberhal. His movies were much more interesting when they were being produced in Russia though I can't blame him for being attracted to the bigger budgets.

Anonymous (12 years ago) Reply

what's wrong with pride and prejudice and zombies? fuckin...it's kind of lame that there's "android karenina" and "sense and sensibility and sea monsters" following so shortly after but i mean, come on, PaPaZ is a funny concept and it's a funny book and for christ's sake, sense and sensibility really is a piece of crap on its own, whether or not it's a "classic".

Leave a comment