Latest news
quietearth
[Celluloid 06.22.10]
movie
news
book
drama
Word around the campfire this week has been that one of the best books ever written may finally get a film adaptation, despite author JD Salinger being against it. Why? He died in January, then something about estate tax, but
The Telegraph
said that a spokesman for the publisher says
"There are no plans to sell the film rights."
While I have mixed feelings and think Salinger's wishes should be respected, if it does ever get sold they need to give it to the right person. In my opinion, that person should be Tom Ford whose debut film
A Single Man
was utterly brilliant and so filled with nuance that I believe he could accurately capture the angst within the pages of Salinger's eponymous novel.
What do you think?
You might also like
Anonymous (10 years ago) Reply

How about Tom Six to direct? Now THAT would be interesting!

Brett (10 years ago) Reply

I smell an Oscar for Uwe Boll!

Anonymous (10 years ago) Reply

oh God no!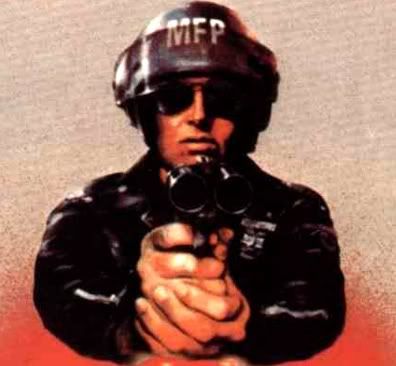 agentorange (10 years ago) Reply

Dude, you like Tom Ford's Single Man? Me too! Just caught up with it recently. What a great first feature. Anyway, "Catcher in the Rye" was, of course, a formative read for me growing up. I'm on the fence about the idea of a film version, but if someone like Ford was involved I'd be curious to say the least.

I'm probably going to get flamed for saying this, but the director should be a guy.... sorry.

zoombazoo (10 years ago) Reply

eponymous means named after or self titled I think. What were you thinking there?

David Banner (10 years ago) Reply

"A letter written by Salinger in 1957 revealed that he was open to an adaptation of The Catcher in the Rye released after his death. He wrote: "Firstly, it is possible that one day the rights will be sold. Since there's an ever-looming possibility that I won't die rich, I toy very seriously with the idea of leaving the unsold rights to my wife and daughter as a kind of insurance policy. It pleasures me no end, though, I might quickly add, to know that I won't have to see the results of the transaction."

Leave a comment