Latest news
quietearth
[Celluloid 06.14.10]
movie
news
short
drama
While I haven't seen Dean Francis'
Road Train
(aka Road Kill), I'm shocked to see this level of output from someone doing horror. This short, presented below in full, looks utterly brilliant and makes me want to hand this man artistic freedom to make real film, unfettered by the film industry. Someone get this dude going, stat!
In a city overrun by feral cats, an exterminator encounters a strange feral boy and becomes caught up in a struggle to save him from the fate of the hunted animal. As the exterminator's obsession with cat boy sets in, he uncovers his own animalistic urges and finds it increasingly difficult to maintain his position on the food chain.
Full short after the break... somewhat NSFW.
You might also like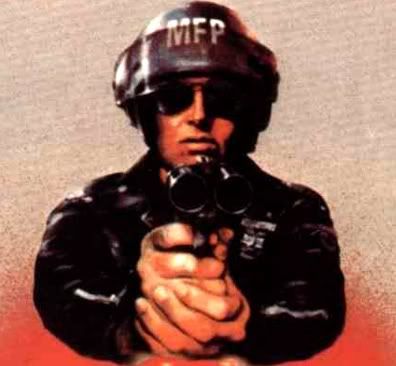 agentorange (12 years ago) Reply

Great short. And how much does the world remind of the Hardware universe. And the lead is very reminiscent of a young Michael Bhien. Very cool indeed.

Anonymous (12 years ago) Reply

wow, homoerotic homage to 80s dystopian sci-fi with a recycled soundtrack from the period (Blade Runner, Terminator etc) Odd, but cool

wereman (12 years ago) Reply

I don't know much about this short film by Dean Francis, but I saw Road Kill and it was well-worth sitting through. Plus, if you're an Eclipse fanatic you'll want to see it cuz it has heartthrob, Xavier Samuel.

http://tinyurl.com/24zlx

Great short (12 years ago) Reply

dean francis is really showing his skills with this... i really need to see road kill now, i heard it will be at blockbuster.

Leave a comment