Latest news
Christopher Webster
[Celluloid 05.31.10]
movie
trailer
news
action
samurai
Asia's most controversial director, Takashi Miike brings us his own horror vision of a samurai tale in
Thirteen Assassins
.
Synopsis:
In the era of the Shogun, an evil young lord rapes and kills, assured of immunity by law. But he didn't count on the Thirteen Assassins. A feared secret force, each with their own deadly skill, the Assassins undertake a suicide mission to wipe out the Lord. As he embarks on a perilous journey, the Assassins close off his escape route and ambush him in a village of death. But little do they know, they are outnumbered four to one by the Lord's crack team of bodyguards.

The streets will run red."
Trailer after the break (via:
wildgrounds
).
You might also like
Anonymous (12 years ago) Reply

Dreadfully Hollywood trailer.

Anonymous (12 years ago) Reply

There is nothing horror about this trailer. Or about this movie. AT ALL. Nobody connected to it has ever suggested in any way that it would be a horror movie. It's a samurai film.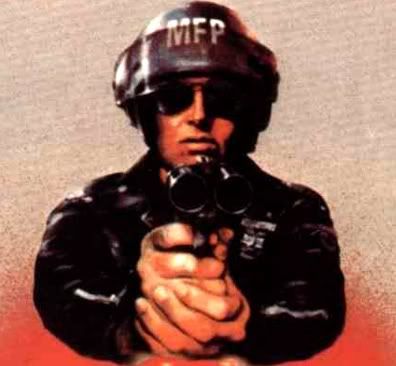 agentorange (12 years ago) Reply

It's written right on the production company's website, dude.

http://www.recordedpicture.com/flash_positive.htm

Also, notice the post is not tagged as being horror. That's because the term is not meant to be literal.

Anonymous (12 years ago) Reply

Looks like a lot went into the production. Here is hoping it's something like Kurosawa's films.

Diggler (12 years ago) Reply

Good to see Miike with a higher than usual budget. I reckon this could rate up there with his best efforts

Leave a comment