Latest news
quietearth
[Celluloid 05.12.10]
movie
trailer
news
scifi
Loosely based on the PKD short story
Adjustment Team
, this continues a long run of Hollywood butchering material from one of our favorite writers (minus Blade Runner and Radio Free Albemuth). Needless to say, I'm not a fan of Matt Damon, and this looks like a friggin chick flick.
What do YOU THINK?
Do we control our destiny, or do unseen forces manipulate us? Matt Damon stars in the thriller The Adjustment Bureau as a man who glimpses the future Fate has planned for him and realizes he wants something else. To get it, he must pursue the only woman he's ever loved across, under and through the streets of modern-day New York.

On the brink of winning a seat in the U.S. Senate, ambitious politician David Norris (Damon) meets beautiful contemporary ballet dancer Elise Sellas (Emily Blunt)—a woman like none he's ever known. But just as he realizes he's falling for her, mysterious men conspire to keep the two apart.

David learns he is up against the agents of Fate itself—the men of The Adjustment Bureau—who will do everything in their considerable power to prevent David and Elise from being together. In the face of overwhelming odds, he must either let her go and accept a predetermined path…or risk everything to defy Fate and be with her.
Trailer after the break.
You might also like
Ben Austwick (12 years ago) Reply

Dick lite! No reason why not, but this just doesn't look very good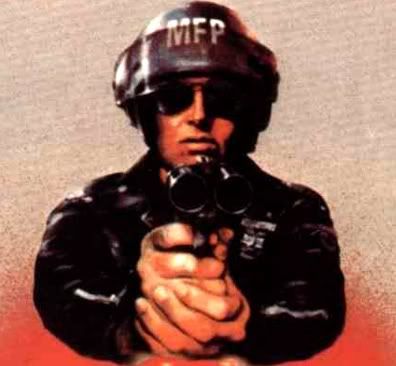 agentorange (12 years ago) Reply

Ironically, Matt Damon is just plain and ordinary enough of an actor to be the perfect PKD protagonist.

Having said that, quietearth is right in saying the tone of the trailer is odd and obviously marketing to the romcom set.

Ultimatley meh, and dissapointing.

impossiblefunky (12 years ago) Reply

Shave these guys' heads and they could be working as agents on "Fringe".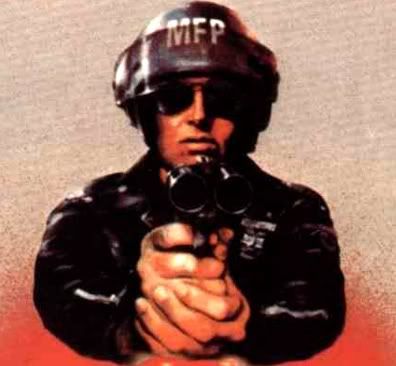 agentorange (12 years ago) Reply

Totally. Makes you wonder if Fringe got the idea of the observers from this PKD story.

Brett (12 years ago) Reply

Didn't watch the trailer, but your description sounds a lot like A Life Less Ordinary

Marina (12 years ago) Reply

As a chick who actually watches chick flicks - this one doesn't exactly fall into that category. That said, it does feel very PKD-lite and the Fringe references are valid. That's not to say it's what anyone expected from the story (likely eliminating a chunk of Dick hard-cores) but it doesn't look awful.

The choice in music however, is inexcusable.

Blakberi (12 years ago) Reply

Trying not to snigger at the "Dick hard-cores"... I am a huge fan of Dick (Snigger) and a so-so fan of Damon's. I will give this a chance as I can't get enough Dick (ok, too much?)

This reminds me that I have to buy as much of his material as I can (again) as I left it all in Old Blighty

Gorg (12 years ago) Reply

At least, Ben Affleck's not in it... (and I'll give it a go because of Terence Stamp)

samploo (12 years ago) Reply

Reminds me a bit of "Uncertainty" with Joseph Gordon-Levitt..

Brett Weir (12 years ago) Reply

I don't mind Butt Damon too much. This looks like it could be okay...

Diggler (12 years ago) Reply

It does seem kind of chick flicky, though the "Observers" give it a nice SF twist. Overall I wasn't that impressed by the trailer, except for the SF elements.

omnia (12 years ago) Reply

i kinda hate most of these stories with "controlers of the fate of the human race". especially the ones where the control seems so intrisic because they would need almost one half of the world's population to be able to control the other half and that doesn't sound plausible. lousy trailer by the way

Leave a comment