Latest news
quietearth
[Celluloid 03.18.10]
movie
trailer
news
scifi
action
I still don't know about this but an industry friend told me that he saw a rough screening and it was pretty damn good (and that Brody was only a piece of the whole thing), and this was after pointing out that they have a lot to live up to with this franchise. We'll see. Here is the
two minute look
we posted previously.
The film stars Adrien Brody as Royce, a mercenary who reluctantly leads a group of elite warriors who come to realize they've been brought together on an alien planet... as prey. With the exception of a disgraced physician, they are all cold-blooded killers – mercenaries, Yakuza, convicts, death squad members – human "predators" that are now being systemically hunted and eliminated by a new breed of alien Predators.
Trailer after the break. via
IGN
You might also like
JackCrow (11 years ago) Reply

If Morpheus would stop preaching and starring, and the female pointing the obvious ( and take a smaller rifle ), with Mr. Jacket aka Brody was left out, without the stunned african american guy ( Mahershalalhashbaz, sorry lol ), and more Machete, it would look and sound good, this way, let the Predators show 'em.

Walton I like from the shield, he gets a pass. :)

LordOfFlies (11 years ago) Reply

Looks like a treat for the eyes more then anything, they just cant seem to nab the whole aliens/predator thing anymore. I stopped caring at AVP :D

Anonymous (11 years ago) Reply

Looks good, but its nothing we've not see already in the featurette?

Anonymous (11 years ago) Reply

looks like a bunch of people are stalked and gruesomely killed one at a time by scary killer.
hope theres more to it.
formulas kinda tired by now.

and hope goggins wins.

JackCrow (11 years ago) Reply

Article says it best ( in Polish ):
http://opium.org.pl/2010/03/19/predators-czyzby-kolejna-kicha/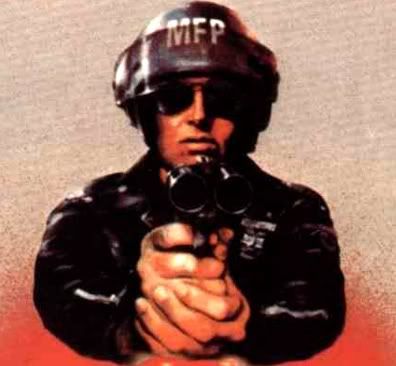 agentorange (11 years ago) Reply

Have to admit I like the story concept. Seems simple yet effective - lean and mean as it were.

I'm pretty sure Rodriguez went into this with the desire to just make an entertaining movie.

Leave a comment