Latest news
Christopher Webster
[DVD News 02.23.10]
movie
news
dvd
It's no secret that I loved
The Box
(
review
,
amazon
). It's a mystery that will definitely push your buttons (ha!), but it's really smart. Maybe too smart for it's own good which is why it seems to have confounded people. I can't wait to visit it again on DVD this week. Apparently it's got an interview with Richard Matheson, who talks about how he came up with the idea and developed it. Bad news is that the Kelly commentary is only available on Blu-ray. I think that's a BS move to move units that won't even work. Someone should hit Kelly up on his
myspace account
to make his commentary available to download.
Hmmm, what else is out this week? Norwegian nazi zombie comedy,
Dead Snow
("Dod Sno",
amazon
) is out. I thought it already was - at least I know it was in Canada - but if you haven't seen it around then now's your chance to go find it.
Horror remake #87,
Sorority Row
(
amazon
) is out today on both DVD and Blu-ray. I have a feeling I'll be picking it up along the way for a gander as I'm actually kind of a sucker for silly slashers with sorority chicks in them sometimes.
Also out this week is Ole Christian Madsen's WWII thriller
Flame and Citron
(
trailer
,
amazon
). Based on true events about resistance fighters, I've been meaning to catch up with it for a while now.
You might also like
sonaboy (10 years ago) Reply

What's with Netflix listing The Box as available on 3/23, instead of 2/23?
That's pretty infuriating.

Anonymous (10 years ago) Reply

Warner Bros. is delaying Netflix rentals until 30 days after it's release. More stuff is coming to Instant though...

trogen (10 years ago) Reply

there have been no good blu ray releases for ages.
and why in 2010 are you still putting up as DVD releases?
We are living in the age of the HD... get with the times.

Anonymous (10 years ago) Reply

"Død sne" is Norwegian, not Danish :-)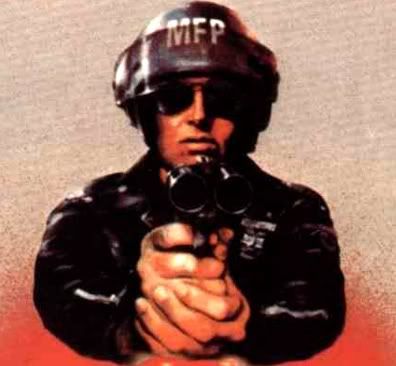 agentorange (10 years ago) Reply

I figure people know what format they prefer. DVD just means "home video" to me now.

Leave a comment