Latest news
Christopher Webster
[Celluloid 02.18.10]
movie
news
scifi
fantasy
adventure
Cube and Splice director, Vincenzo Natali has just agreed to helm
Tunnels
, a film adaptation of the first installment of the New York Times best-selling YA series written by Roderick Gordon and Brian Williams. Word is that the film will be produced by Relativity Media, who scored recent hits with Zombieland and Public Enemies.
Synopsis:
TUNNELS tells the story of Will, a 14-year-old boy driven by a fascination of the buried past, who is drawn into a subterranean world after his archaeologist father abruptly goes missing. This hidden civilization, beautiful and unforgiving, is dominated by a sinister, vicious race called the Styx who have presided over generations of enslaved colonists.
Is it me, or does that sound the plot of a bad Young Indiana Jones episode?
A sequel to the first book, titled "Deeper," is already published and a third installment, titled 'Freefall" will be published in the USA in Spring 2010.
As cool as this sounds, I hope Natali makes High Rise first.
Via:
AITH
You might also like
witchman (13 years ago) Reply

Amen to that.....High Rise please! As for Tunnels....hmmm........i don't quite know what to say. Maybe it works better as a teenage book.

Lotus Eater (13 years ago) Reply

Probably are some underground civilizations doing their business, perfecting their version of the lebensborn, haha.

Lots of folks go missing, some on purpose, others when they go looking for those folks.

I think everyday we spend on the surface where a cool breeze may blow on our skin & the suns rays may shine on our faces is a good day.

Massive underground communist slave colonies toiling night & day in shifts producing walmart products at the whim of their overlords.

Whos got a shovel?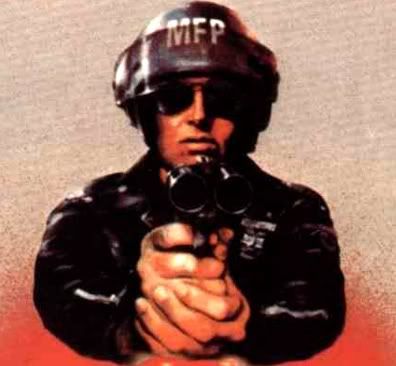 agentorange (13 years ago) Reply

In this French interview (thanks Manu!) Natali says he's still unsure which project will come next as the decision rests on a number of factors.

http://tinyurl.com/yc3pyjo

Lotus Eater (13 years ago) Reply

There is something I would like you to check out agentorange.

http://www.youtube.com/watch?v=9K0nV3T7oJU

A comic book series, "The Metabarons" written by Alejandro Jodorowsky & drawn by Juan Giménez & Das Pastoras.

Leave a comment