Latest news
quietearth
[Celluloid 02.10.10]
movie
trailer
news
scifi
action
drama
It's 2035 and smoking is banned, except in the smoking section.
In the near future laws against smoking have increased to the point where you must live in a certain part of town called the Smoking Section if want to smoke cigarettes. Once you have passed the line of demarcation you just know you've crossed the tracks because things get a little grimier, a little more industrial. The sky is a little blacker. The mood is heavier. Someone might get hurt. Cigarettes now cost $63.49 a pack, yet the money derived from this tax obviously isn't going toward this dystopian corner of the city. If you travel there to smoke or to buy (because it is also illegal to buy on the 'clean' side of town) there are several options, but the main place is the Vice Club. There you will find old fashion Cigarette Girls like our heroine with no name. The Vice Club was actually a cigarette factory built in 1935 and designed by the very best deco influenced architects. The original owners even installed a giant 50 foot long Iron cigarette on top of the building that tipped into an gigantic ashtray. One hundred years later that cigarette is cancer coated with rust but still tilts back and forth - if the wind is strong enough, making a horrible squeak on it's axis that is heard through out the city. Cigarette Girl becomes an angel of death when she stops smoking and starts killing on the third day to alleviate her acute psychological withdrawal manifested primarily by the ghost of a cowboy who is always on her back to keep smoking. Cigarette Girl would rather kill than smoke.
Trailer after the break.
You might also like
Lenny (12 years ago) Reply

this sounds in fircken sane!?

witchman (12 years ago) Reply

hehe, i kinda like this. It could be a guilty pleasure kind of movie, def digging the Lynch vibe.

JackCrow (12 years ago) Reply

mhhhhhmmhhh Cigarette girl...
Looks very Doom generation - G.A., and a definite tack on the watch board.

Thanks for the ->up.

JackCrow (12 years ago) Reply

Shot galleries here:
http://www.danball.com/bridal/online/CIG-GIRL/CIG-GIRL_index.html

http://www.danball.com/bridal/online/cig-girl2/cig-girl2_index.html

Anonymous (12 years ago) Reply

awesome.

Anonymous (12 years ago) Reply

sofa king cool

Anonymous (12 years ago) Reply

More galleries:
http://www.guerrillamonster.com/movies/Cigarette_Girl/index.html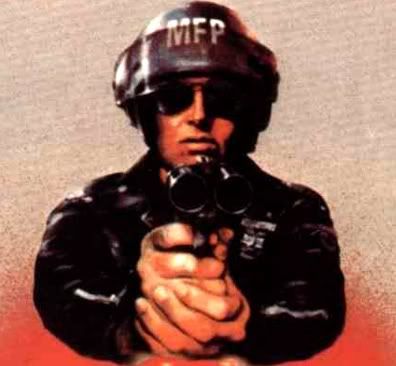 agentorange (12 years ago) Reply

Awesome.

Tom (12 years ago) Reply

Here's a review of it... http://www.smalltowncritic.com/2009/09/11/cigarette-girl-memphis-indie-movie-premiere-2009-by-coop/

JackCrow (12 years ago) Reply

On this site:
http://disgracelandmemphis.com/

you can request a full movie to see, if you are from the film industry.
Now that is a big umbrella, so in my opinion the guys and gals from QuietEarth could get it for a review.

Worth a try, at least until it is released for the masses.

JackCrow (12 years ago) Reply

Here is another review:
http://blogs.commercialappeal.com/the_bloodshot_eye/2009/09/cg.html

wheatley_s (12 years ago) Reply

looks watchable

Leave a comment