Latest news
Marina Antunes
[Celluloid 02.09.10]
trailer
news
action
drama
Noel Clarke is a talent to keep an eye on. The young TV and film star won himself a rising star BAFTA award for his work. Some may recognize him from his appearances on "Doctor Who" though I expect that rather quickly, he's going to be a face we can't get away from especially since he seems to have his finger everywhere.
He's starring in a number of productions we're really looking forward to, namely Philip Ridley's
Heartless
(
trailer
,
review
) and Neil Marshall's
Centurion
but he's also written and co-directed a drama which looks really promising.
4.3.2.1.
is a heist film about four girls and a robbery. The film stars a great collection of rising stars including Emma Roberts, Tamsin Egerton, Ophelia Lovibond and Shanika Warren Markland with an actor I like a lot but who I don't see a all that often, Sean Pertwee (I actually liked
Equilibrium
- gun-kata baby!).
The first teaser, which hit the streets a few weeks back sets the pace that reminds me a whole lot of Doug Liman's
Go
. The second video hit the web over the weekend and was promptly removed by the YouTube gods who, apparently, thought it was a little much with all the sex and violence and stuff. Yeah, likely excuse. Lucky for you, we've got mad researching skills. I don't like the trailer quite as much as the teaser but it's a better look at what we can expect from the film (sex, action, violence) which, at this point, I can't wait to see. I love it when girls kick butt.
Trailers after the break.
You might also like
B man (12 years ago) Reply

Looks really awful, Noel Clarke stick to acting

JackCrow (12 years ago) Reply

Except Run Lola Run, I dislike stories and running shots that in the end make a whole.
This was really painful two trailers to watch, cuts especially.
Now I feel dizzy, but hey, they told us about the flashing colors, but not the bad nauseous cutting of shots.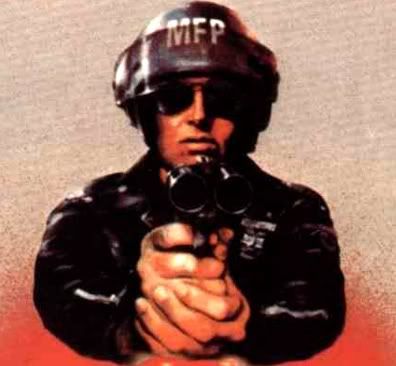 agentorange (12 years ago) Reply

I see the GO comparison. Also feels like a Guy Ritchie joint with chicks. I like the style of it, but I'll admit it lost me when I saw a samurai sword. Still, could be fun.

On the fence.

Marina (12 years ago) Reply

Ouch. The Guy Ritchie comparison just burst the bubble of over the top sex and action. Yikes!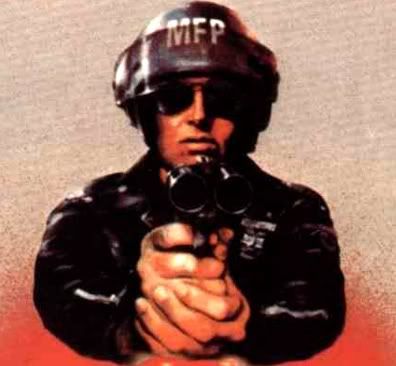 agentorange (12 years ago) Reply

Okay, how about this:

Looks like early Guy Ritchie with more sex and action... and chicks.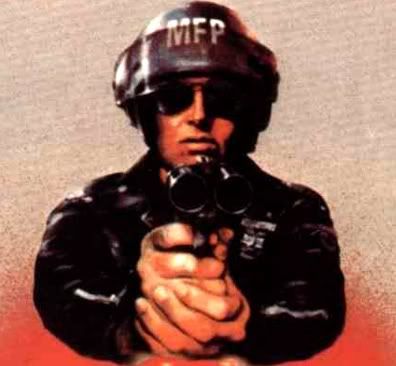 agentorange (12 years ago) Reply

Well, if it's any consolation I also loved Equilibrium. We can agree on that.

J.J. (12 years ago) Reply

After watching the second trailer, I have to ask Quiet Earth why they felt the need to play an April Fools joke on us in February. There is no way this a real film - I've seen better cut and directed episodes of RAINBOW.

Someone please tell me this is a wind-up! My god....

Jumper (12 years ago) Reply

Well that looks sh@t. It's a shame, I heard Noel Clarke used to be an alright guy but now is an arrogant nob. Hope he comes back down to planet earth and does some decent films again...

Anonymous (12 years ago) Reply

Some people do movies just to score with chicks. It's is the only explanation for this mess.

anon (12 years ago) Reply

so homo

kevin (12 years ago) Reply

Wow you guys are so pessimistic, I hope if you ever see the film, you'l be proven wrong!

Leave a comment