Latest news
Christopher Webster
[Celluloid 02.05.10]
movie
news
scifi
poster
drama
We write about a lot of obscure scifi projects that sound amazing, but are really tough for a lot of readers to track down. In the case of
Upside Down
though, it's great to know that for once the weird scifi will actually be making it to a theater near you. The film is well funded and has even found some big name leads in Kirsten Dunst, Jim Sturgess and Holly O'Brien.
We've dug up two official pieces of promo poster art for the film to share. Of course, there will be many more to come, but I like the steampunk inspired one to the right.
Synopsis:
Adam is seemingly ordinary guy in a very extraordinary universe. He lives humbly trying to make ends meet, but his romantic spirit holds on the memory of a girl he met once upon a time from another world, an inverted affluent world with its own gravity, directly above but beyond reach...a girl named Eve. Their childhood flirtation becomes an impossible love. But when he catches a glimpse of grown up Eve on television, nothing will get in the way of getting her back... Not even the law or science.
Upside Down is set to shoot in Montreal in early 2010.
Posters after the break, and don't forget to read projectcyclops'
Upside Down screenplay review
.
You might also like
Lenamn_99 (12 years ago) Reply

Kirsten Dunst? It may have been a good idea bth with her it will probably suck.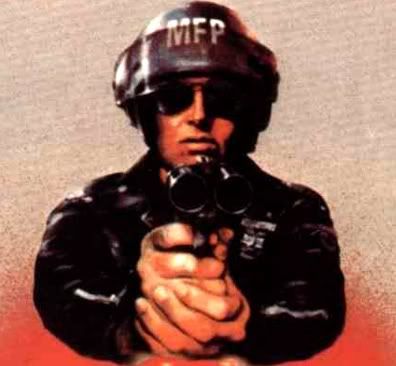 agentorange (12 years ago) Reply

I hear ya. Sucks that star power is what it tales to get things off the ground, but I'm just excited that such a strange film is getting made.

It's still pretty indie so maybe it will surprise us all.

Lenny (12 years ago) Reply

I'm into this too but Dunst is a major blight on it now. The up side is Sturgess seems to be pretty cool.

arnold (12 years ago) Reply

I hope the production design goes for the "steampunk" looking poster.

MrSatyre (12 years ago) Reply

The 2nd poster reminds me of anime great "Megazone 23" (especially the reference to a girl on TV named Eve). In Megazone 23, a biker in Tokyo discovers that his entire world is a computer-controlled recreation of 20th Century Tokyo built within a giant asteroid that's been in orbit around the Sun for centuries after a nuclear war on Earth. Deeper within the asteroid are older ruins of previous versions of Tokyo, one suspended upsidedown over the other.

FALLEN101 (12 years ago) Reply

MrSatyre, I agree with you completely. It is similar which is a good thing, the Megazone 23 series is excellent, except the last part.

Anonymous (12 years ago) Reply

Hey now guys. Kirsten CAN act. Give Kirsten and the film a chance before you judge it. Sheesh.

Rick. (12 years ago) Reply

Adam & Eve? Really? Ugh. Looks interesting but way to go out on a limb with those character names. That won't make anyone prejudge this movie at all.

rek (12 years ago) Reply

I will never understand the hate-on for Dunst.

MrSatyre (12 years ago) Reply

FALLEN101, you're so right: the last episode of Megazone 23 was sub-par.

And Anonymous & rek, I agree: Dunst is fine.

Leave a comment