Latest news
Marina Antunes
[Film Festival 02.04.10]
movie
trailer
news
scifi
Not so long ago (OK, it's been nearly a year), we posted some
news
about a new scifi film by Clay Liford titled
Earthling
. It's the story of a small group of people aboard the International Space Station who wake up after a "mysterious incident" to discover that their lives are a lie and that they're actually aliens disguised as humans.
It's a fascinating story and one with a great cast which includes Rebecca Spence, Peter Greene, William Katt, Jennifer Sipes and Harry Goaz. The film is going to be making its world premiere at SXSW in a few months time and guess what? We've got your first look and it's a really nice one too.
The music is magical, the visuals gorgeous and the story...well, we already know that it sounds great. Cna't wait!
Trailer after the break.
You might also like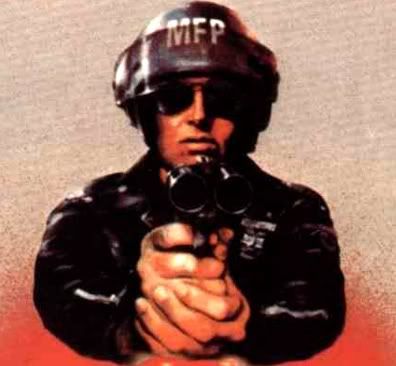 agentorange (12 years ago) Reply

Nice score Marina!

I've been waiting to see footage from this for, as you say, about a year. I also like the music and the dreamlinke quality of the teaser.

Anonymous (12 years ago) Reply

Psychodrama! Yay.

Leave a comment