Latest news
quietearth
[Film Festival 12.14.09]
movie
news
drama
crime
gallery
Ahh, a great little teaser set to Air Supply's "I'm all out of love". We've been watching the Australian scene closely for a while now which is why we're very excited about this film (among many others), so if you're looking for more details here's the
first news
and the
first stills
.
Synopsis:
Welcome to the jungle known as the Melbourne underworld. Animal Kingdom uses this edgy locale to unspool a gripping tale of survival and revenge.

Pope Cody, an armed robber on the run from a gang of renegade detectives, is in hiding, surrounded by his roughneck friends and family. Soon, Pope's nephew, Joshua "J" Cody, arrives and moves in with his hitherto estranged relatives. When tensions between the family and the police reach a bloody peak, "J" finds himself at the center of a cold-blooded revenge plot that turns the family upside down.
Animal Kingdom is directed by David Michôd who also wrote the screenplay for the upcoming Joseph Gordon-Levitt starer,
Hesher
. it stars Guy Pearce, Ben Mendelsohn, Joel Edgerton and Luke Ford.
Teaser after the break.
You might also like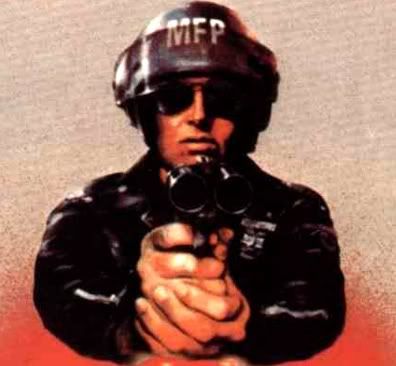 agentorange (12 years ago) Reply

That was awesome.

colin (12 years ago) Reply

wow, 65 views (including me) on YouTube. Isn't Quiet Earth a popular site!!! How do your servers cope with the all the traffic

Leave a comment