Latest news
Christopher Webster
[Celluloid 12.10.09]
movie
news
video
fantasy
The official Solomon Kane
website
has launched an action-packed new clip from Michael Bassett's yet-to-find-US-distro fantasy flick. As a major fan of dark fantasy, waiting for the film has been like some terrible prolonged torture. At this rate, I'll probably have a German DVD of the film before it's even picked up here. Whatever, it wouldn't be the first time.
Of course we've covered the film here tons. quietearth got a chance to see the film at Fantastic Fest, as did rochefort (
review
,
review
)
Besides this clip, a new poster has been released in France as the film is on the eve of some Parisian screenings.
Monsterous clip after the break (scroll through menu to select).
You might also like
quietearth (10 years ago) Reply

This is a good film.. I have no idea why this hasn't been picked up yet.

Crossplain Pilgrim (10 years ago) Reply

I've been following this site for some time, but this is my first comment. I really appreciate the enthusiasm the guys on this site show for genre films. I've also followed the Kane film for quite a while on various sites. It has been a long ride. I attended the "Solomon Kane" screening at FantasticFest in Austin. This is the best sword and sorcery film since the original Coan. Dark, serious and respectful of the genre. Beautifully shot with top notch production values and a great lead performance by James Purefoy. Why this film hasn't been picked up in the states is beyond mystery. With the right promotion, this film could be a huge hit. It's about time Robert E. Howard had a film worthy of him. I have my fingers crossed for a sequel that features one of his African adventures. That would be sweet.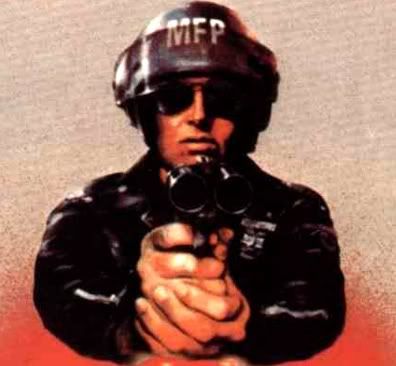 agentorange (10 years ago) Reply

It seems like a no-brainer that Lionsgate would pick it up and create some Robert E. Howard marketing synergy with the Conan reboot.

Old Weird Ken (10 years ago) Reply

I'm hooked. I'll be there opening day for this one.

rob (10 years ago) Reply

wow. cant wait.

Anonymous (10 years ago) Reply

hahah watch tht clip from tiff. michael @ the end is hilarious.

Leave a comment