Latest news
Christopher Webster
[Cathode Ray Mission 11.12.09]
post apocalyptic
news
book
Stephen King addressed fans in a wallmart in Dundalk, Maryland yesterday revealing that his new book, "Under the Dome," will be an HBO series. Of course, he says "I think it's going to be an HBO series," but until we get a denial of this news we're running with it since King must have some idea of what is happening with his own products.
He also mentions that he has written a script for CELL, which was also
rumored
to be getting turned into a mini-series, and has changed the ending because of complaints from fans. Man, I hope all this turns out to be true.
Watch King's entire address to fans (via:
Dread Central
) after the break.
You might also like
Lotus Eater (12 years ago) Reply

love it, great way to start the clip. HOLY SHIT, HAHA.

Zeus (12 years ago) Reply

Wait, what was wrong with the ending to Cell?

(MAJOR CELL SPOILERS)

You've got this totally memorable scene where floating zombie-flocks are lining up to their big boom-box nest, then the good guys go in and take them out. They *kill them with fire*, end of story, right? Unless the fans are pissed about what happened to the little girl. I mean, that was sad, but it's kind of a horror novel, and bad things happen to good people in horror novels.

I thought Cell was the best thing King wrote in years. My only movie adaptation worry was that Eli Roth would direct. *grins*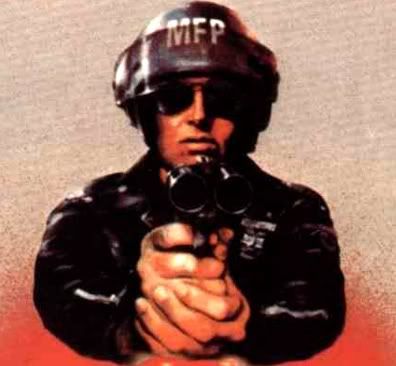 agentorange (12 years ago) Reply

I like Cell too and didn't mind the ending so much, but the scene you mention is actually in the middle of the book. I think people were more upset with what happens with the son.

Whatever happens I'd like to see both these projects happen. Also, bring on "The Long Walk"!

wa5 (12 years ago) Reply

I have been trying to recall the name of the story that "under the dome" reminds me of.
I have just found my copy of Grof Conklins' "The Golden Age of Science Fiction".

The story is called "The Lanson Screen" Arthur Leo Zagat. It concerns a matter screen erected around Manhatton. It is only supposed to be active for 10 minutes. The screens creator, Lanson, dies whilst the screen is functioning, Nobody inside the dome, can turn it off. Two generations later amother scientist concocts a way to enter the dome, where he finds the diary of one of those stuck inside. it is later read on the televised news.

Leave a comment