Latest news
Christopher Webster
[Contests 11.06.09]
scifi
contest
dvd
thriller
mystery
That's right QE crew, we've got two copies of A&E's new complete series mega-set of the original 1960's cult scifi show,
The Prisoner
, to give away.
How to Win:
Become a follower of
Quiet Earth on twitter
and "re-tweet" this post. Easy right? We will contact the winners through their twitter accounts to get contact info so make sure you enable direct messaging for the duration of the contest.
The contest is open to anyone living in the US, Canada, UK, Australia, New Zealand, and Europe and will run until
Friday 13, 2009
.
Full list of the boxed set features after the break.
The Prisoner DVD set includes the following exclusive bonus features:
- Ultra-rare original footage of the 1966 location shooting, accompanied by commentary with series production manager Bernie Williams.
- Bonus program: The Prisoner Video Companion
- Rare alternate version of the episode "The Chimes of Big Ben"
- Rarely seen "Foreign File Cabinet" footage
- Rarely seen "Textless" intro and outro
- Original Broadcast trailers
- Original series promotional trailer
- Gallery of original production and promotional materials
- Production stills galleries
- Interactive map of the Village
- Prisoner trivia
You might also like
Anonymous (12 years ago) Reply

I can't believe no one's commented on the fact that contest ends Friday the 13th. BOO!

Anonymous (12 years ago) Reply

That's what makes it neat.

whitty999 (12 years ago) Reply

weird! good luck all x
Have tweeted and following on Twitter.

dr. taam (12 years ago) Reply

is this the new-ish british remaster of this series, or the same ol' A&E american version?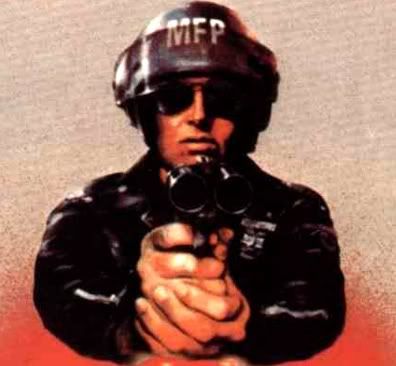 agentorange (12 years ago) Reply

New A&E repackage as far as I can tell. Region 1.

Nicky Russell (12 years ago) Reply

Have tweeted and am following . .

Leave a comment