Latest news
Marina Antunes
[Celluloid 10.26.09]
movie
news
[Editor's Note: Multiple Personality Disorder Reports are short news blasts meant to let you know about the stuff that didn't make it to the news page but still had us talking behind the scenes]
#1: RZA talks about films in the works
RZA is a genius musician but he's ready to make the leap into film. In a recent interview with The A.V. Club, he confirmed that work is progressing on "The Man with the Iron Fist", an old school "martial arts extravaganza" which will also be his directorial debut (with a little help from Eli Roth(?). If that's not enough, RZA has also signed on to produce "The Last Dragon" remake with Samuel L. Jackson, a project he had already agreed to star in last year. [via:
The A.V. Club
]
#2: "Ghost in the Shell" goes live-action
Laeta Kalogridis (the writer behind "Night Watch", "Alexander" and the god awful "Pathfinder" – 2 for 3 aint bad) is in the process of adapting a live-action version of "Ghost in the Shell." Yes, he'll try his hand at making high-brow, non-sensical (but awesome) anime into a package that Hollywood will eat-up. He's got a lot of work ahead of him. [via:
AICN
]
#3: Director William Malone talks "Phoenix Dust"
The director of "Parasomnia" and "The House on Haunted Hill" revealed that he's working on a new project titled "Phoenix Dust" which has everything: "monsters, robots, half-naked chicks." At least the man knows what will sell. We'll have to see if the promotional film for the project is any good before deciding if the vision is enough to make it work. [via:
DC
]
#4: Neil Blomkamp has new sci-fi project
Not much to go on yet but the Vancouver based "District 9" director has found funding for his next project, a moderately budgeted sci-fi film he is writing, directing and doing the special effects for. What its about is anyone's guess as details are thin but
/Film
says the project will be set on another planet. [via:
Variety
]
#5: Pascal Laugier working on a new project
But what is it? There's talk that it could be the long awaited "The Tall Man" which the "Martyrs" director has been talking about since 2006 but Quiet Earth has inside information that the director has been in LA working on an American-based production as he is tired of working with French producers. More news should be available after announcements at next moth's AFM. [via:
BD
]
You might also like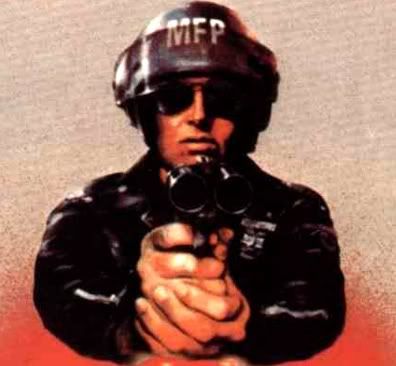 agentorange (12 years ago) Reply

At first I thought "The Tall Man" might be a spin-off of the "Phantasm" series. But alas...

Kurt (12 years ago) Reply

Welcome to you new digs Marina. Be sure to visit your other home from time to time!

soundnfury (12 years ago) Reply

Why do people keep referring to Ghost in the Shell as "nonsensical"? Seriously, just because the ideas are complex and densely packed does not mean that they don't make sense...

Leave a comment