Latest news
quietearth
[Celluloid 10.09.09]
movie
trailer
news
scifi
action
First there was a
teaser
, and now there is a full trailer for Mamoru Oshii's live action cgi badassery and followup to his two AG shorts and I have to say it looks mighty fine, but why do they always have to ruin Japanese trailer with terrible J-pop?
In the aftermath of global thermonuclear war, the Earth's surface has been turned into a desert battlefield. Three beautiful female hunters: Gray (Meisa Kuroki), Lucifer (Rinko Kikuchi), and Colonel (Hinako Saeki) traverse the barren landscape armed with powerful assault rifles to fight a group of deadly sand-dwelling monsters called "sunakujira" (sand whales). When the the epic battle eventually seems to be coming to an end, the sparkle of muzzle flash dies down and assault ship flies overhead. Suddenly, a gigantic super mutation called "Madara Sunakujira" attacks.
Trailer after the break. via
Nippon Cinema
You might also like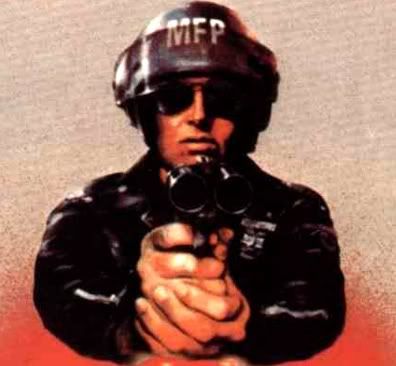 agentorange (12 years ago) Reply

So very odd. So very awesome.

Anonymous (12 years ago) Reply

stop bitching about every jpop song in Japanese film.(there selling the film and the song)It' such a big deal to do a song for film or have your song in the film that it would be the worst marketing in the world to not even showcase it in the trailer.
Film looks great! The frames speed up and then play a techno style jpop song it works.

Ricardo3G (12 years ago) Reply

I will watch this with my Grandma.By the way I love saying "sunakujira" My new favorite word.

Leave a comment