Latest news
Christopher Webster
[Celluloid 09.09.09]
movie
trailer
news
scifi
cult
thriller
Ed Wood's cherished cult classic and often labeled "worst film ever made,"
Plan 9 From Outer Space
, just got a sprucing up from Darkstone Ent. and the first trailer is here. Looking a lot more polished than I think we were all expecting, the film looks to include some decent enough re-animated corpse action, but it pays far less homage to Wood's original than I was expecting. But hey, maybe that's a good thing.
Synopsis:
Evil aliens attack Earth and set their terrible "Plan 9" in action. As the aliens resurrect the dead of the Earth to destroy the living.
The reboot is directed by John Johnson (who is actually directing Stephen King's Dark Tower next).
Trailer after the break.
You might also like
Mike White (12 years ago) Reply

I hope the leader of the aliens is as fey as John Breckinridge.

Avery (12 years ago) Reply

Damn! Looks pretty cool to me!

Ben Austwick (12 years ago) Reply

WHY?!?!

Anyone else notice how good the lighting is in the original? Ed Wood wasn't *that* bad

Kathy (12 years ago) Reply

Just looks like "Day of the Dead" - or whatever that one was with Vin Diesel was called...I lose track.
Right up to the blonde in a car crash being attacked by zombies.
If the intent was to do for Ed what he couldn't do with is story, more power to them.
Just hope they do him proud.

dame (12 years ago) Reply

@ Kathy, you lost me, what "of the dead" movie, or zombie movie in general has vin diesel ever been in? The closest I can think of is "pitch black" but that doesnt make any sense. (since it wasnt a zombie movie at all) Your comment baffles me! :-) Anyone know of a zombie movie out there with Vin Diesel in it?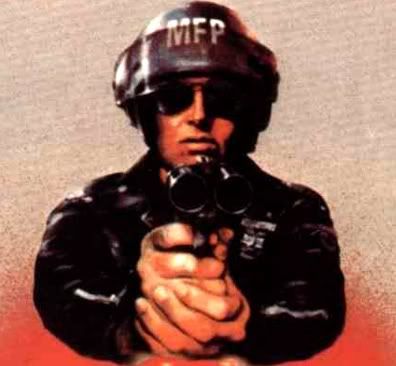 agentorange (12 years ago) Reply

The name everyone's looking for is Ving Rhames, not Vin Diesel.

Lotus eater (12 years ago) Reply

oooh, dark tower. I want yall to be on top of that. get to it, for real. ;-) please find out if clint eastwood will be in it, if not, the director must be lynched.

I love zombies, just not when they are eating my brains. I always loved the nes video game zombies ate my neighbors.

donc48 (12 years ago) Reply

I've see the trailer twice, it looks ok, I may wait and watch it on my Roku.

Anonymous (12 years ago) Reply

Wow... that actually doesn't look that good... very low budget looking. I have to say, I'm disappointed Dark Tower will be by the same.

Anonymous (12 years ago) Reply

That first Zombie is cool.. so scary!!

Dan (12 years ago) Reply

So, basically the concept is to take a charmingly bad movie, and suck the charm out of it?

Looks terrible. At least the original was earnest.

Leave a comment