Latest news
quietearth
[Celluloid 08.25.09]
movie
trailer
news
scifi
action
Yes, the worms look like Jim Henson designed puppetry bad*ssness. Dig it!
The science-fiction story is set on a desert battlefield after giant monsters named "Suna Kujira" (literally, sand whales) devastated the land. Three beautiful female hunters — all of whom wield assault rifles and other powerful weapons — engage in battle with the monsters, including the biggest of them all, the Madara Suna Kujira (spotted sand whale).
Teaser after the break. via
Nippon Cinema
You might also like
Anonymous (13 years ago) Reply

looks horny xD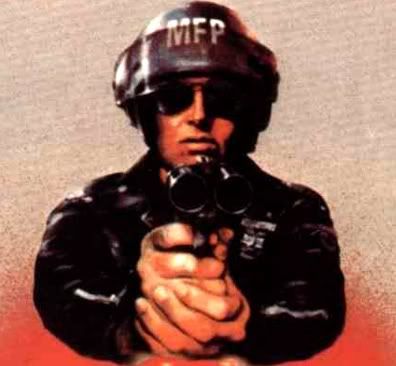 agentorange (13 years ago) Reply

Heh, awesome.

PhantomSpaceCop (13 years ago) Reply

Shweeeeet! Enter the era of Minimalist Video Game Film! Looking forward to this.

Jonas (13 years ago) Reply

Looks fun! My favourite assault girl is the girl with the hat and wings, Lucifer.

Leave a comment