Latest news
Linus de Paoli
[Film Festival 08.22.09]
post apocalyptic
zombies
movie
review
Year: 2009
Directors: Àlex Pastor / David Pastor
Writers: Àlex Pastor / David Pastor
Amazon:
Link
IMDB:
link
Trailer:
link
Review by: Linus de Paoli
Rating: 6 out of 10
The Fantasy Filmfest is one of the few film events in Germany that is truly dedicated to genre films and their fans. It starts in Berlin and travels through Hamburg, Frankfurt, Cologne, Nürnberg and Stuttgart until it finally reaches Munich, always with the same line-up. Without a doubt one of my favorite destivals! This year, the FFF opened with the world premiere of "Carriers" by Àlex and David Pastor and while it isn't a flop, it could have been a lot better.
Four young people are on their way to the coast. At first it looks like a road trip, but soon you realize they're running away from a lethal disease that has already wiped out a large chunk of mankind. Brian (Chris Pine a.k.a. the new Captain Kirk) has come up with 5 basic rules to survival:
1. Avoid populated areas at all costs.
2. If you come in contact with other people, assume they have it.
3. The virus can survive on surfaces for 24 hours.
4. Never touch anything that is not disinfected (and)
5. Take what you need and do not look back.
While Brian has no problem living by these rules, his younger brother Ryan (Lou Taylor Pucci) sill retains his empathy for others, even the infected. When the virus finds its way into the group, some very tough decisions have to be made.
I know that is the basic film synopsis, but there's really not much more to it.
The design of the poster and official homepage give the impression that is a slick, dark shocker, but it's quite the opposite. The film is actually very light, even a little overexposed, which stresses the humid, apocalyptic feeling. It would have been easy to make a great zombie flick out of that scenario, but the Pastor Brothers had something else in mind. It is not the behavior of the infected that creates horror. It is the paranoia of the healthy, their fear of influenza and the way they treat the inflected. In fact, not a single infected person dies on screen as a result of the infection. The Pastors were not trying to create as much terror as possible, but lead the characters to the end of human kindness. An overbearing feeling of hopelessness dominates the film - although sometimes the Pastors can't resist going for a cheap shock.
Unfortunately the flick also lacks a bit of heart and originality. The cast could have been taken from a random TV series. It's not that they don't do a good job, but Chris Pine, Emily VanCamp and Piper Perabo don't put a lot of depth into their characters. Only Lou Taylor Pucci was convincing, and I hope to see more of him soon.
The script starts off promising but loses a lot of its power in short order. The group picks up a father and his infected daughter in the beginning, and their relationship is a lot stronger than David and Ryan's brotherhood. You start to care about the girl and her dad right away. The father's hope and will to fight for his daughter are the most intense emotional portions of the film. The boundaries between the other characters aren't that strong, so nothing that happens in the second half of the movie can keep up with the first half on an emotional level. The Pastors tried to endear us to David and Ryan with some Super8 footage from their childhood at both the beginning and the end, but it didn't help. The ending is another disappointment – it is consequent but does not add anything new.
Like I said, not really a zombie movie, but not a flop either.
You might also like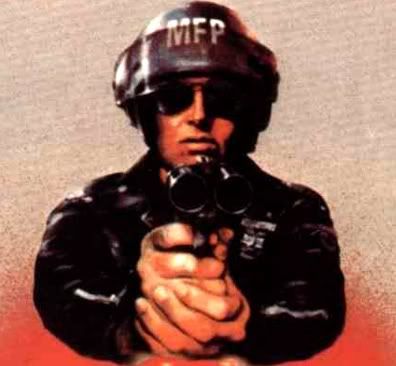 agentorange (12 years ago) Reply

Honestly, this sounds great even if it's not a masterpiece. I can't wait till it's released wide on or on DVD.

bad dog (12 years ago) Reply

Hey, I'm just glad it's not a total disaster. Count me in for a watch!

Andreas (12 years ago) Reply

Saw it in Berlin, same opinion on my side. Also my rating was more a 6-7/10.

Anonymous (12 years ago) Reply

It's a rip off of Night Surf.

allen_idaho (12 years ago) Reply

It doesn't sound like I thought it would be but it still sounds like an interesting movie. I really want to see it.

Skinstripper (12 years ago) Reply

It looks ok, worth a watch I think.

Leave a comment