Latest news
quietearth
[Celluloid 08.14.09]
post apocalyptic
movie
news
thriller
gallery
While I unfortunately already know the ending of the film I can tell you I'm still greatly looking forward to it as they also explained the whole story. 2084 has the potential for post apocalyptic greatness, not in theaters across the nation, but in being a must have for your DVD collection. And no, I haven't seen it, but we've been told there's a teaser coming soon. Here is our
first post
from back in March with further details.
Not much left since the world died. That's what they called it the day the virus took over and people went inside, never to leave their homes again. Soon after that, the last of the food was gone, the last drop of gas was used up, the government collapsed. Chaos... on a global scale.
Embiggened version after the break.
You might also like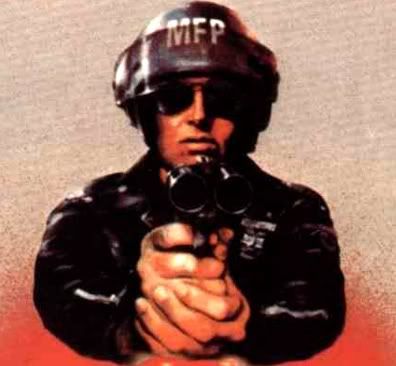 agentorange (13 years ago) Reply

Impressive poster and story. Very much looking forward to some footage on this one.

Leave a comment