Latest news
Christopher Webster
[DVD News 08.12.09]
movie
news
dvd
Sorry this dvd list is coming at you a little later than usual gang, but between fighting with Microsoft about constantly holding my emails in queue and... well that's it actually.
Anyhoo, first on our list of must-see DVDs this week is the 50s spoof flick,
Alien Trespass
by director R.W. Goodwin. For reasons unknown Image Ent. have given it the "serious" cover you see before you, but rest assured this is definitely a B-movie riff so prepare to giggle.
Alright, moving on we finally have a release of Azazel Jacobs' 2005 existential coming of age film,
The Good Times Kid
. It has been garnering solid reviews since premiering on the festival circuit and honestly we've been trying to get a screener for ages to no avail. Thank you you beautiful pepole at
Benten Films
!
Now one for the ladies! Yep, Edward and Bella are back on DVD this week in a brand new
3-disc Delux Twilight special edition
. 'Nuf said. Watch hours of bonus features and marvel at Robert Pattinson's quaff.
Lastly, we get a release of
Gozu
by Japan's greatest purveyor of taboo imagery, Takashi Miike. This is a snazzy director's cut of Miike's 2003 surreal Yakuza shocker so it's a must see.
Until next week, happy viewing!
You might also like
quietearth (12 years ago) Reply

I was kidding about Twilight!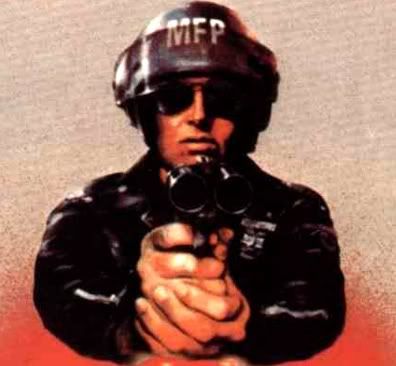 agentorange (12 years ago) Reply

I wasn't! I want behind the scenes footage of the quaff danmit! How does he dooo it?!

Leave a comment