Latest news
quietearth
[Celluloid 08.07.09]
movie
trailer
news
fantasy
mystery
adventure
Yes, it's finally here folks, the trailer for Terry Gilliam's, and Heather Ledger's last film, THE IMAGINARIUM OF DOCTOR PARNASSUS! 'nuf said.
Synopsis:
Set in the present day, director Terry Gilliam's fantastical morality tale follows the traveling show of the mysterious Dr. Parnassus -- a man who once won a bet with the Devil himself, and possesses the unique ability to guide the imagination of others.

Many centuries ago, Dr. Parnassus won immortality in a bet that found the malevolent Mr. Nick coming up short. While few would be foolish enough to try their luck against the powers of darkness a second time, Dr. Parnassus did precisely that -- this time trading his mortality for youth on the understanding that his firstborn would become the property of Mr. Nick when the child reaches his or her 16th birthday. Flash-forward to the present day, and Dr. Parnassus' daughter, Valentina, is about to celebrate her sweet sixteen. Dr. Parnassus is desperate to save his little girl from her fiery fate, and when Mr. Nick arrives to collect, the good doctor presents the Prince of Darkness with a wager too enticing to refuse: Dr. Parnassus and Mr. Nick will each compete to seduce five souls, with possession of Valentina going to whomever manages to complete the task first. As the competition begins to heat up, Dr. Parnassus promises his daughter's hand in marriage to any man who can help him successfully navigate the surreal obstacle course that lies ahead and finally help him undue the many mistakes of his past.
Trailer after the break. sorry for the confusion folks, but we didn't know that this actually came from
Yahoo UK
. My bad!
You might also like
Anonymous (11 years ago) Reply

Yes, yes, yes.

Anonymous (11 years ago) Reply

looks fantastic!!

unyi (11 years ago) Reply

yesssssssss!!!!!!!!!!!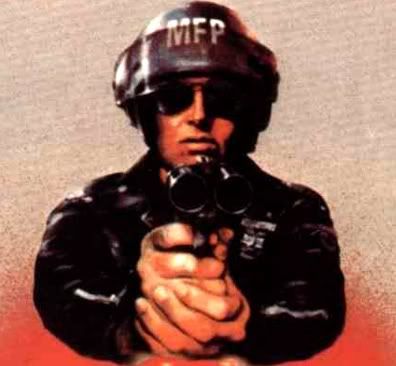 agentorange (11 years ago) Reply

Hell yeah!! Who knows how any of that translates into a narrative, but who cares. Gilliam at his finest.

Anonymous (11 years ago) Reply

nothing's permanent - not even death.
well said johnny. shame heath couldnt finish this but with law, farrell and depp sharing his role in turns, it makes it look just even more exciting and mystical...

Sunolet (11 years ago) Reply

OH MY GOD TOM WAITS!

Skinstripper (11 years ago) Reply

Wow, that took forever, it seems. I'm so happy it's out. Good for Terry.

Jonas (11 years ago) Reply

Looks fantastic! Let's hope this is a success so Terry will have an easier time making his next movies.

samantha wierick (11 years ago) Reply

when is it coming to dallas????

Leave a comment