Latest news
Christopher Webster
[Celluloid 08.03.09]
movie
trailer
horror
thriller
drama
The Killing Room
is a great looking claustrophobic thriller from director Jonathan Liebesman (
Darkness Falls
,
Texas Chainsaw Massacre: The Beginning
) that I've been eying since it premiered at the last Sundance Film Fest. It garnered some mixed reviews and then sort of fell off everyone's radar. No theatrical screenings or marketing push followed its premier and then all of a sudden we find out its getting an August 17th
DVD release
from Momentum Pictures (who were kind enough to send me a copy!).
We've been sitting on a high-def version of the film's trailer for about a week now, but since we didn't have permission from Eleven Eleven Films we refrained from posting it. Apparently there are others out there who don't care about that sort of thing so a low-res, non de-interlaced version of it is on youtube. You'll find that crappy trailer after the break, and as soon as we get the ok-go we'll post a superior trailer later in the week.
Synopsis:
Four volunteers sign up for what initially appears to be a typical paid research study, only to discover that theyve unwittingly become involved with a classified government program that was said to have been terminated nearly two decades ago, in this tense psychological thriller from director Jonathan Liebesman.
The Killing Room stars Timothy Hutton, Peter Stormare and Chloë Sevigny and will see
DVD release in the US
on October 13, 2009. Of course, you should expect to heart a lot more from Liebesman this year as his alien invasion combat flick
Battle: Los Angeles
goes into production shortly.
You might also like
Clifton Santiago (13 years ago) Reply

Isn't this already out on DVD? I was in the states last week and saw it at blockbuster.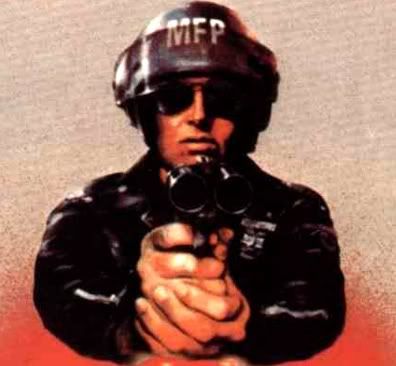 agentorange (13 years ago) Reply

It's not out widely, but sometimes Blockbuster gets stuff early so you very well could be right.

Leave a comment