Latest news
quietearth
[Celluloid 07.11.09]
post apocalyptic
movie
trailer
news
scifi
animation
Dean Fowler published a
graphic novel
of his Machine Phase universe back in 2004 and while part comic, it's also a behind the scenes look at the universe he created, one where both machines and man are dying to create the perfect world. Here's where it gets confusing, this is all I can find on it, so if I'm wrong, someone please chime in. You can check out a copy of the book online
here
and get even more details on the graphic novel
here
.
The story is based on a world in where machines have achieved consciousness and are trying to wipe out humanity.. no it's not humanity, it's set 1000 years in the future and while the CGI looks quite old, I'm guessing this is not how the feature will be. Just watch the teaser and you'll see the potential.
25 years after the end, the scattered remnants of humanity cling to life on a handful of inhospitable planets. Relentlessly hunted by a sentient computer that views them as nothing more than lab rats, can they find a hero brave enough to try and set them free?
Teaser after the break! Yes the video is crappy, but it's all we've got.
You might also like

Cyberhal (13 years ago) Reply

reminds me a bit of Charles Stross's brilliant books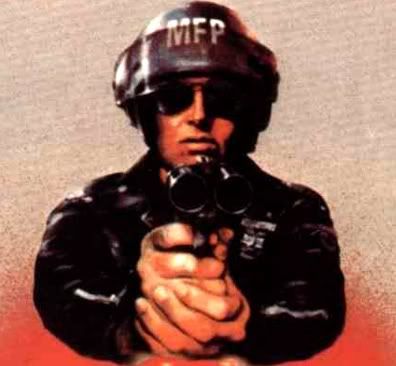 agentorange (13 years ago) Reply

I'd take this over a thousand Transformers movies. Looks really cool.

rek (13 years ago) Reply

The teaser looks like it's for a late-90s videogame.

Leave a comment