Latest news
quietearth
[Film Festival 06.10.09]
zombies
movie
trailer
news
From director Lawrence Gough comes a low budget pseudo-zombie flick that looks incredible.. and our very own projectcyclops will be at the premier at EIFF to bring us a review.
When a shipping container washes ashore, its deadly cargo escapes to wreak havoc on a suburban neighborhood. Is this a terrorist attack or something more sinister? As the military enforce a quarantine, a mother must overcome all the odds to save her estranged daughter.
NSFW trailer after the break.
You might also like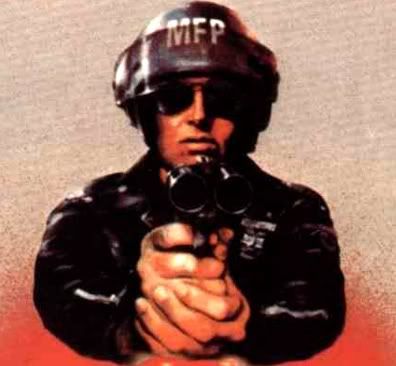 agentorange (13 years ago) Reply

Looks like our UK friends continue to own the horror genre. Looks fantastic to me.

Phoebe (13 years ago) Reply

This does look quite good!

Bob Doto (13 years ago) Reply

Nice looking film. I'm not on for jumpy "Hello...?" bits, but I can deal. I like to see my zombies three miles away taking their sweet ole time.

Leave a comment